Lowdown! for Thursday, June 30
SPONSORED BY

Top Events!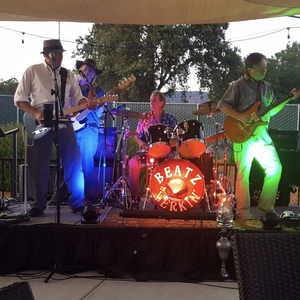 Eureka Summer Concert Series
Madaket Plaza / 6-8 p.m.
Head down to Eureka's waterfront to enjoy the classic rock of Beats Werkin'.
eurekamainstreet@ci.eureka.ca.gov / Web site /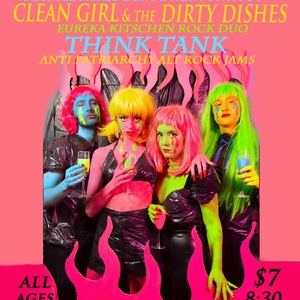 Hell Baby, Clean Girl and the Dirty Dishes, Think Tank
The Siren's Song Tavern / 8:30 p.m.-noon / $5
"Hell Baby is a brand new band out of Seattle consisting of seasoned veterans of the local scene: Lolli (of Mommy Long Legs, Tummy), Sylva (of The Carols, Plexi), Sidney (of Sleepover Club, Miscomings), and Speen (of Scorn Dog, Titanic 2)."
497-9497 / thesirenssongtavern@gmail.com / Web site /
All Events!
Movie Showtimes
Broadway Cinema
A PRIVATE MOVIE SCREENING: 12:00, 3:45, 7:30
DOCTOR STRANGE IN THE MULTIVERSE 2D: 11:20, 2:20, 5:30, 8:30
ELVIS: 11:00, 2:30, 3:30, 6:00, 7:00, 9:20, 11:50
JURASSIC WORLD DOMINION 2D: 1:00, 3:20, 4:20, 7:40, 9:00
JURASSIC WORLD DOMINION 3D: 12:00, 6:40
LIGHTYEAR: 11:30, 1:10, 2:10, 3:50, 4:50, 6:30, 7:30
MINIONS: THE RISE OF GRU: 2:00, 4:30, 7:00
THE BLACK PHONE: 11:10, 1:40, 4:10, 6:50, 9:40
TOP GUN: MAVERICK: 11:40, 12:40, 3:00, 4:00, 6:20, 7:20, 9:30
Mill Creek Cinema
ELVIS: 11:50, 3:20, 7:00
JURASSIC WORLD DOMINION 2D: 1:00, 4:20, 7:40, 9:00
LIGHTYEAR: 11:30, 1:10, 2:10, 3:50, 4:50, 6:30, 7:30
MINIONS: THE RISE OF GRU: 2:00, 4:30, 7:00
THE BLACK PHONE: 11:10, 1:40, 4:10, 6:50, 9:20
TOP GUN: MAVERICK: 11:40, 12:40, 3:00, 4:00, 6:20, 7:20, 9:30