Lowdown! for Thursday, May 19
SPONSORED BY

---
THURSDAY LOWDOWN: A Wayans Brother in Blue Lake
In the off chance you've forgotten, there are 10 siblings in the show biz-famous Wayans family. Count 'em! In chronological birth order, they are: Dwayne, Keenen, Diedre, Damon, Kim, Elvira, Nadia, Devonne, Shawn and li'l Marlon Wayans. We mention this, of course, because this Thursday Humboldt has the opportunity to catch the baby of the bunch when he takes the stage at Blue Lake Casino for a pair of stand-up shows — at 6 and 9 p.m., respectively.
Sample Wayans' comedic stylings in the clip from his 2018 Netflix special Woke-ish above. Or! If you'd like to hear Wayans carry on the time-honored touring comedian tradition of gabbing it up with radio DJs from the towns they're playing, check out not one but TWO interviews he granted to LCCi's own Sabina and/or Midge below. (More show details in your Lowdown listings farther down.)

(AUDIO) Marlon Wayans Speaks to KSLG's Sabina!
---
Top Events!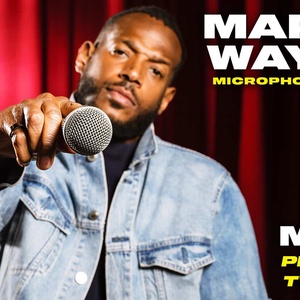 Marlon Wayans
Blue Lake Casino and Hotel / 6 p.m.
Two shows! At 6 and 9 p.m.! Marlon Wayans films have grossed more than $736-million in domestic box office and $1-billion in global box office. As a standup comedian, he is selling out nationwide and adding shows every weekend.
668-9770 / Web site /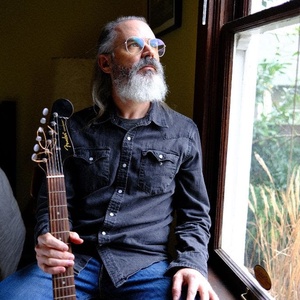 Rose City Band, Meg Baird
The Miniplex at Richards' Goat Tavern / 8-11:30 p.m. / $15 / $10 earlybird tickets online / 21+
"Mirrors the salvation many have found in nature, its gentle, J.J. Cale-esque country-rock tempos evocative of restorative rustic rambling." -MOJO.
630-5000 / info@miniplexevents.com / Web site /
All Events!
Movie Showtimes
Broadway Cinema
A PRIVATE MOVIE SCREENING: 12:00, 3:45, 7:30
DOCTOR STRANGE IN THE MULTIVERSE 2D: 11:30, 12:30, 1:00, 1:30, 2:00, 2:30, 3:00, 3:30, 4:00, 4:30, 5:00, 5:30, 6:30, 7:00, 7:30, 8:00, 8:30, 9:00
DOCTOR STRANGE IN THE MULTIVERSE 3D: 12:00, 6:00
FANTASTIC BEASTS: THE SECRETS OF DUMBLEDORE: 12:20, 3:40, 7:10
FIRESTARTER: 12:40, 3:10, 5:40, 8:20
SONIC THE HEDGEHOG 2: 12:50, 3:50, 6:50
THE BAD GUYS: 11:50, 2:20, 4:50, 7:20
THE LOST CITY: 11:40, 5:20
THE NORTHMAN: 2:15, 8:10
Mill Creek Cinema
DOCTOR STRANGE IN THE MULTIVERSE 2D: 3:00, 4:00, 5:00, 7:00, 7:30, 8:00
DOCTOR STRANGE IN THE MULTIVERSE 3D: 6:00
EVERYTHING EVERYWHERE ALL AT ONCE: 3:30, 6:40
FIRESTARTER: 3:20, 5:50, 8:20
SONIC THE HEDGEHOG 2: 3:50, 6:50
THE BAD GUYS: 4:50, 7:20
THE NORTHMAN: 4:30
Minor Theatre
DOCTOR STRANGE IN THE MULTIVERSE OF MADNESS: 4:30, 8:00
EVERYTHING EVERYWHERE ALL AT ONCE: 4:00, 7:30
THE UNBEARABLE WEIGHT OF MASSIVE TALENT: 6:00, 8:45