Lowdown! for Thursday, May 26
SPONSORED BY

---
THURSDAY LOWDOWN: Neo-Bluegrass in Arcata
Minnesota-birthed neo-bluegrass quartet Barbaro offer dynamic extremes despite their stripped down traditional lineup. If you're not opposed to pre-Memorial Day weekend joys, you can catch them Thursday night at the Arcata Playhouse.
---
Top Events!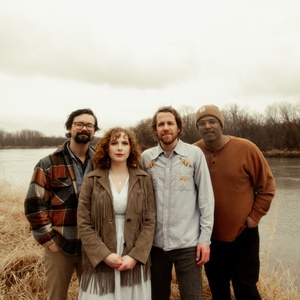 Barbaro
Arcata Playhouse / 8 p.m. / $18 / $16 members, seniors, students
Barbaro's musical vision explores their collective life experiences through intricate instrumentation, creatively bending traditional music into a style that is all their own.
822-1575 / Web site /
All Events!
Movie Showtimes
Broadway Cinema
2000 MULES: 11:40, 2:10, 4:40, 7:10
A PRIVATE MOVIE SCREENING: 12:00, 3:45, 7:30
DOCTOR STRANGE IN THE MULTIVERSE 2D: 12:00, 1:00, 3:00, 4:00, 7:00
DOCTOR STRANGE IN THE MULTIVERSE 3D: 6:00
DOWNTON ABBEY: A NEW ERA: 12:30, 1:30, 3:30, 4:30, 6:30, 7:30
FANTASTIC BEASTS: THE SECRETS OF DUMBLEDORE: 6:50
FIRESTARTER: 12:20, 3:10, 5:40, 8:20
MEN: 12:40, 3:20, 5:50, 8:30
SONIC THE HEDGEHOG 2: 12:50, 3:50
THE BAD GUYS: 11:50, 2:20, 4:50, 7:20
THE LOST CITY: 11:30, 5:20
THE NORTHMAN: 2:15, 8:10
TOP GUN: MAVERICK: 4:00, 7:00
Mill Creek Cinema
2000 MULES: 4:40, 7:10
DOCTOR STRANGE IN THE MULTIVERSE 2D: 4:00, 7:00
DOWNTON ABBEY: A NEW ERA: 4:30, 6:30, 7:30
EVERYTHING EVERYWHERE ALL AT ONCE: 3:20, 6:40
FIRESTARTER: 5:10, 8:20
SONIC THE HEDGEHOG 2: 3:30
THE BAD GUYS: 4:50, 7:20
TOP GUN: MAVERICK: 4:00, 7:00
Minor Theatre
DOCTOR STRANGE IN THE MULTIVERSE OF MADNESS: 4:30, 8:00
DOWNTON ABBEY: A NEW ERA: 4:00, 7:15
TOP GUN: MAVERICK: 5:15, 8:45