Lowdown! for Tuesday, Oct. 4
SPONSORED BY
Top Events!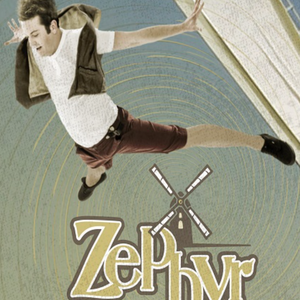 CenterArts Presents: Cirque Mechanics in Zephyr
Van Duzer Theater / 7 p.m. / $25 Children / $39 GA
Cirque Mechanics returns to Cal Poly Humboldt with their newest production Zephyr, a theatrical circus show that, unlike historical windmills, harnesses human power, instead of wind to generate an energetic acrobatic experience.
Web site /
King Whisker, Cope, Swingo Domingo
Blondies Food and Drink / 7-10 p.m. / $5
Indie Rock King Whisker and Cope (San Diego) pair up with local talent Swingo Domingo for an awesome night of rocking music.
Web site /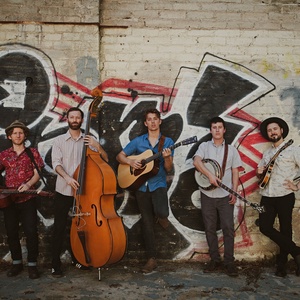 Fireside Collective
Humboldt Brews / 8 p.m. / $10 / 21+
Progressive bluegrass from the roots music scene of Asheville, North Carolina.
Web site /
All Events!
Movie Showtimes
Broadway Cinema
A PRIVATE MOVIE SCREENING: 12:00, 3:45, 7:30
AVATAR (2009): 3:50
AVATAR 3D (2009): 12:10, 7:30
BARBARIAN: 11:50, 2:30, 5:20, 8:10
BROS: 11:30, 2:20, 5:10, 8:00
BULLET TRAIN: 4:40, 7:40
DON'T WORRY DARLING: 11:40, 1:00, 2:40, 4:00, 5:30, 7:00, 8:20
JAWS 3D (1975): 5:25
MINIONS: THE RISE OF GRU: 11:45, 2:10
PEARL: 8:25
SEE HOW THEY RUN: 12:20, 3:00
SMILE: 12:00, 1:30, 2:50, 4:20, 5:40, 7:10, 8:30
THE GREATEST BEER RUN EVER: 1:50, 4:50, 7:50
THE WOMAN KING: 12:50, 4:10, 7:20
Mill Creek Cinema
BARBARIAN: 5:20, 8:10
BROS: 5:10, 8:00
DC LEAGUE OF SUPER-PETS: 4:00
DON'T WORRY DARLING: 5:30, 7:00, 8:20
MINIONS: THE RISE OF GRU: 4:30
SEE HOW THEY RUN: 5:40
SMILE: 4:20, 7:10, 8:30
THE WOMAN KING: 4:10, 7:20
TOP GUN: MAVERICK: 6:50