Lowdown! for Thursday, Oct. 20
SPONSORED BY

Top Events!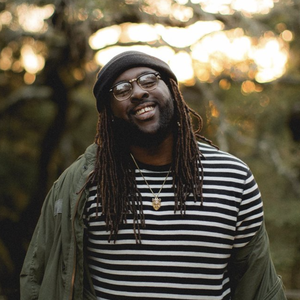 Rexx Life Raj, Travis Thompson, Grand Nationxl, City Hippie
Arcata Theatre Lounge / 7 p.m. / $18 / $60 meet and greet
Berkeley, California Rapper/ producer/ vocalist Rexx Life Raj (born Faraji Wright) found his love for music by way of his church upbringing and the encouragement of his mother.
Web site /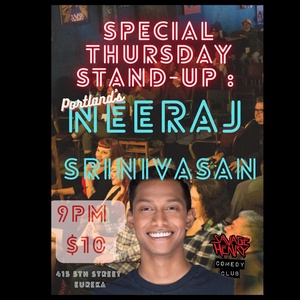 Neeraj Srinivasan
Savage Henry Comedy Club / 9 p.m. / $10
Casting all rules aside, we are breaking tradition to bring Neeraj Srinivasan to The Club! Thursdays are usually Local Showcase day but we did not want to miss a chance to bring this comedian to Humboldt! Stephanie Knowles & Evan Vest feature!
Web site /
All Events!
Movie Showtimes
Broadway Cinema
AMSTERDAM: 12:30, 3:50, 7:10
A PRIVATE MOVIE SCREENING: 12:00, 3:45, 7:30
BARBARIAN: 2:50, 8:30
BLACK ADAM: 4:00, 7:00
BROS: 4:40
DON'T WORRY DARLING: 1:00, 4:30, 7:50
HALLOWEEN ENDS: 11:30, 1:20, 2:10, 5:20, 7:20, 8:00, 8:40
LYLE, LYLE, CROCODILE: 11:30, 12:50, 2:10, 3:30, 4:50, 6:10
MINIONS: THE RISE OF GRU: 11:40, 2:00
SMILE: 12:20, 1:40, 3:00, 4:20, 5:40, 7:00, 8:20
STARS AT NOON: 7:30
TERRIFIER 2: 12:40, 4:10, 7:40
THE WOMAN KING: 11:50, 5:30
Mill Creek Cinema
AMSTERDAM: 3:50, 7:10
BLACK ADAM: 4:00, 7:00
DC LEAGUE OF SUPER-PETS: 4:30
DON'T WORRY DARLING: 7:50
HALLOWEEN ENDS: 4:00, 5:20, 6:40, 8:00
LYLE, LYLE, CROCODILE: 4:20, 7:00
MINIONS: THE RISE OF GRU: 5:40
SMILE: 5:30, 8:10
TERRIFIER 2: 7:40