Lowdown! for Wednesday, Sept. 21
SPONSORED BY

---
WEDNESDAY LOWDOWN: Sean Hayes! Bands at The Shanty! Some Food Truck Party at Redwood Acres!
Your above-average Humboldt Wednesday promises joy to those brave enough to venture out. The Shanty regulars will be treated to a loud double bill of Bow Legged Buzzards and The Smashed Glass. They're trying something new up over at Redwood Acres where the Acres of Eats event will boast food from a variety of local vendors, plus music from local favorites Ghost Train. Up at HumBrews they're doing what they do best: just music. Specifically, veteran singer/songwriter Sean Hayes will seduce your ears with his R&B-infused folk. Sample his stuff in the clip above and find details on all today's happenings below.
---
Top Events!
Acres of Eats
Redwood Acres Fairgrounds / 4-9 p.m.
"With a variety of food vendors, pop up commercial vendors, Ghost Train performing on stage and lawn games, you won't want to miss out. Grab a blanket or lawn chair, come have dinner and listen to some awesome music."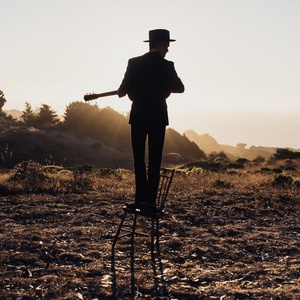 Sean Hayes, Flynn Martin
Humboldt Brews / 8 p.m. / $20 / 21+
Sean Hayes is a Bay Area singer-songwriter who makes music to dance to or cry to, or maybe both at the same time. Flynn Martin opens.
Web site /
Bow Legged Buzzards, The Smashed Glass
The Shanty / 9:30 p.m.-midnight / $5 / 21+
Bow Legged Buzzards and The Smashed Glass bring their punk rock drinking songs to Old Towns only rock and roll dive bar!

All Events!
Movie Showtimes
Broadway Cinema
A PRIVATE MOVIE SCREENING: 12:00, 3:45, 7:30
BARBARIAN: 11:50, 2:30, 5:10, 7:50
BODIES BODIES BODIES: 6:40
BULLET TRAIN: 1:20, 4:20, 7:40
DRAGON BALL SUPER: SUPER HERO (ENGLISH DUBBED): 2:10, 7:20
DRAGON BALL SUPER: SUPER HERO (ENGLISH SUBTITLED): 11:40, 4:40
JAWS 3D (1975): 12:50, 3:50, 6:50
MINIONS: THE RISE OF GRU: 11:30, 1:50, 4:10
NOPE: 1:00, 7:10
PEARL: 12:20, 3:10, 5:40, 8:20
THE WOMAN KING: 12:00, 1:30, 3:00, 4:30, 6:00, 7:30
THOR: LOVE AND THUNDER 2D: 12:40, 3:30, 6:30
THREE THOUSAND YEARS OF LONGING: 12:30, 3:20, 5:50, 8:30
WHERE THE CRAWDADS SING: 4:00
Mill Creek Cinema
BARBARIAN: 4:40, 7:20
BULLET TRAIN: 4:00, 7:00
DC LEAGUE OF SUPER-PETS: 5:10
MINIONS: THE RISE OF GRU: 4:10
PEARL: 3:10, 5:40, 8:10
THE INVITATION: 3:20, 5:50, 8:20
THE WOMAN KING: 3:00, 4:30, 6:00, 7:30
THREE THOUSAND YEARS OF LONGING: 7:50
TOP GUN: MAVERICK: 6:40