Sunday, Dec. 10

Top Events!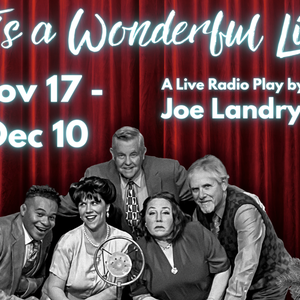 It's A Wonderful Life: A Live Radio Play
North Coast Repertory Theatre / 2-3:30 p.m. / $20 Adults / $18 Seniors/Students
This beloved American holiday classic comes to captivating life as an on-stage radio broadcast. With an ensemble that brings a few dozen characters to the stage, the story of idealistic George Bailey unfolds on Christmas Eve!
0 / Web site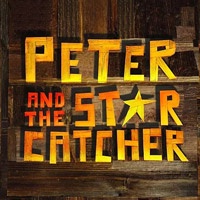 Peter and the Starcatcher
Ferndale Repertory Theatre / 2 p.m. / $18 / $16 Students/Seniors
A young orphan and his mates are shipped off from Victorian England to a distant island ruled by the evil King Zarboff. They know nothing of the mysterious trunk in the captain's cabin, which contains a precious, otherworldly cargo.
0 / Web site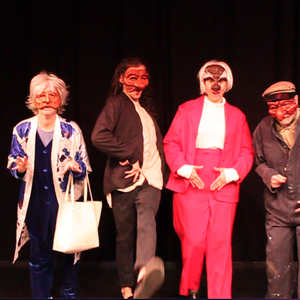 The Little Match Girl: A Warm Tale on a Cold Night
Arcata Playhouse / 2 p.m. / $12 / $40 family of 4+ / Free 3 and under
Based on the original tale of The Little Match Girl by Hans Christian Andersen, this Playhouse version has a twist, with an ending guaranteed to warm your heart. Antics and comedy abound, with mask play, puppetry, and original music.
0 / Web site
All Events!
Movie Showtimes
Broadway Cinema
A CHRISTMAS STORY 40TH ANNIVERSARY: 4:00, 7:00
DIE HARD 35TH ANNIVERSARY: 12:50, 4:00, 7:00
DREAM SCENARIO: 5:10
GODZILLA MINUS ONE: 1:30, 4:30, 7:30
LOVE ACTUALLY 20TH ANNIVERSARY: 12:40, 3:45, 7:15
NAPOLEON: 12:10, 3:30, 6:50
RENAISSANCE: A FILM BY BEYONCÉ: 12:15
SILENT NIGHT: 7:50
THE BOY AND THE HERON (ENGLISH DUBBED): 11:50, 5:30
THE BOY AND THE HERON (JAPANESE WITH ENGLISH SUBTITLES): 2:40, 8:20
THE HUNGER GAMES: THE BALLAD OF SONGBIRDS & SNAKES: 12:20, 3:50, 7:20
THE MARVELS 2D: 12:00, 2:30, 5:00, 7:40
THE OATH: 12:15
THE SHIFT: 11:35, 2:20
TROLLS BAND TOGETHER 2D: 11:30, 1:50, 4:10, 6:30
WAITRESS: THE MUSICAL: 3:00, 7:00
WISH 2D: 11:40, 2:00, 4:20, 6:40
Mill Creek Cinema
A CHRISTMAS STORY 40TH ANNIVERSARY: 4:00, 7:00
GODZILLA MINUS ONE: 1:30, 4:30, 7:30
NAPOLEON: 12:10, 3:30, 6:50
SALTBURN: 12:05
THE BOY AND THE HERON (ENGLISH DUBBED): 1:00, 7:40
THE BOY AND THE HERON (JAPANESE WITH ENGLISH SUBTITLES): 4:20
THE HUNGER GAMES: THE BALLAD OF SONGBIRDS & SNAKES: 12:20, 3:50, 7:20
THE OATH: 1:10
TROLLS BAND TOGETHER 2D: 12:15, 2:30, 4:50, 7:15
WAITRESS: THE MUSICAL: 3:00, 7:00
WISH 2D: 12:00, 2:20, 4:40, 7:00