Lowdown! for Sunday, Jan. 22
SPONSORED BY
Top Events!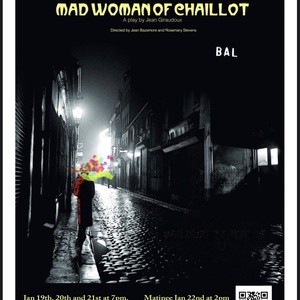 The Madwoman of Chaillot
Gist Theater at HSU / 2-4 p.m. / $10 / $10 general
First performed in 1945, The Madwoman of Chaillot presents timely insights for our current day. Join us as Countess Aurelia, the madwoman, seeks to inspire the populace of Paris to battle the corruption of politicians and prospectors intending to drill for oil under The City of Light.
Web site /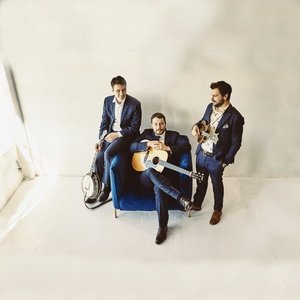 The Slocan Ramblers
The Old Steeple / 7:30-10 p.m. / $25 / $30 at the door
The Juno award-nominated Slocan Ramblers are a Canadian bluegrass music group from Toronto, Ontario. Rooted in tradition, fearlessly creative and possessing a bold, dynamic sound, The Slocans have become a leading light of today's acoustic music scene.
Web site /
All Events!
Movie Showtimes
Broadway Cinema
A MAN CALLED OTTO: 11:35, 12:50, 3:50, 7:00
A PRIVATE MOVIE SCREENING: 11:30, 3:30, 7:30
AVATAR: THE WAY OF WATER 2D: 12:30, 2:30, 4:30, 6:30, 8:30
AVATAR: THE WAY OF WATER 3D: 11:30, 1:30, 3:30, 5:30, 7:30
M3GAN: 11:50, 2:20, 4:50, 7:20
MISSING: 12:20, 3:00, 5:40, 8:20
PLANE: 12:10, 2:40, 5:10, 7:50
PUSS IN BOOTS: THE LAST WISH: 11:40, 1:00, 2:10, 3:40, 4:40, 7:10
THE FABELMANS: 6:50
THE WHALE: 2:05, 5:00
WHEN YOU FINISH SAVING THE WORLD: 11:55, 7:40
Mill Creek Cinema
A MAN CALLED OTTO: 12:40, 3:50, 7:00
AVATAR: THE WAY OF WATER 2D: 1:30, 5:30
AVATAR: THE WAY OF WATER 3D: 11:30, 3:30, 7:30
BLACK PANTHER: WAKANDA FOREVER 2D: 6:40
M3GAN: 12:30, 3:00, 5:30, 8:00
MISSING: 12:10, 2:40, 5:10, 7:40
PLANE: 11:50, 2:20, 4:50, 7:20
PUSS IN BOOTS: THE LAST WISH: 11:40, 12:50, 2:10, 3:40, 4:40, 7:10