For the second time, a judge has found there is not enough evidence for Eureka resident Nicholas Leigl to stand trial on a charge of murdering a 14-year-old boy in December 2014.
Leigl, after a preliminary hearing that concluded yesterday, was instead held to answer for being an accessory after the fact, and for committing that crime to further gang activity. Leigl remains in jail with no bail. A bail hearing was set for Jan.4.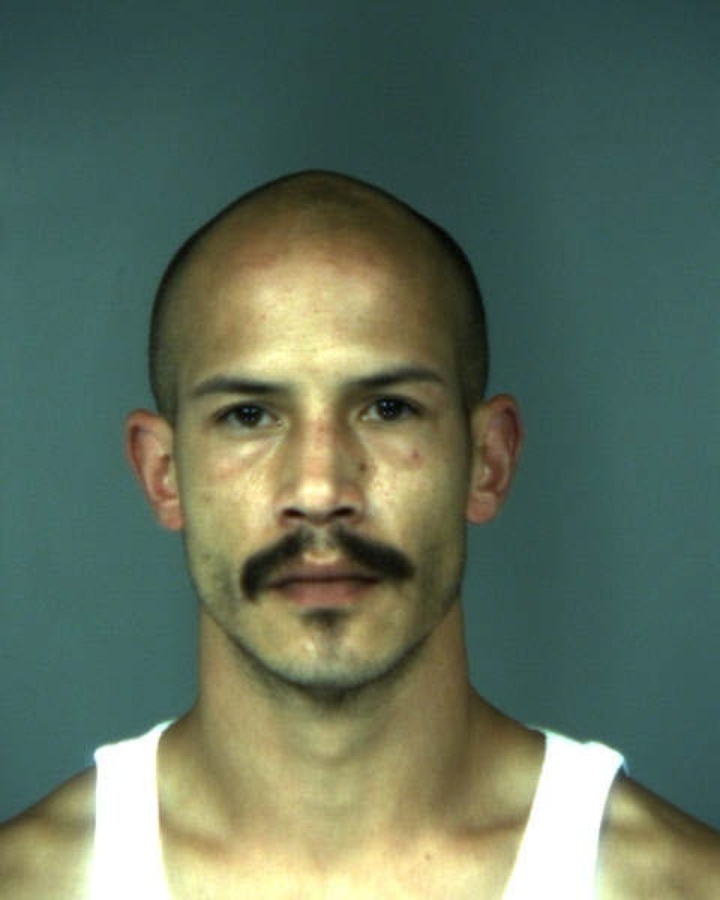 Jesus Romero Garcia was fatally stabbed Dec. 16, 2014, while staying with Liegl's then-girlfriend Carolyn Snow. She had taken him in as a runaway. Liegl arrived at her apartment that night, with the three alleged murderers seconds behind him. After the stabbing Liegl left to take the boy to the hospital. Eight hours later Garcia was found, barely alive, on a lawn on 15th Street. An autopsy would reveal puncture wounds in his heart and liver.

According to testimony, the victim and all suspects were affiliated with the Sureno gang. Garcia apparently was stabbed because he "disrespected" Joe Daniel Olivo III, telling people that while Olivo was in Juvenile Hall he requested protective custody to avoid facing a rival gang member. Olivo III is the alleged stabber, and his father Joe Olivo Jr. and Mario Nunez were with him.
Yesterday, visiting Judge Arnold Rosenfield indicated he has no doubt that Leigl is a gang member, as are the other three men charged in the slaying. But he questioned Liegl's direct involvement in the killing.
"Obviously I'm concerned that he's present, (in the apartment)" the judge told Deputy District Attorney David Christensen. "but what else do you have, other than they (the three other gang members) came in shortly after he did?"
Christensen argued that Leigl was like a "Trojan horse," with his role being to get the other three into the residence.
And after the stabbing, Christensen said, "he doesn't do anything to get this 14-year-old kid to the hospital. He bleeds to death on someone's front lawn."
The judge said that if the three other men "came rushing in after Mr. Leigl gets there, where do you think he was when this scuffle (the stabbing) went on?"
Christensen said that according to Carolyn Snow's initial statement to police, she saw the three men come in and realized one of them had a knife. She tried to stall a bit by asking one of the men his name. But then she walked into a back bedroom with Leigl behind her. Almost immediately they heard the "scuffle" and came out to find Garcia wounded.
"Mr. Leigl was outside the area of activity," the judge said.
Defense attorney Michael Acosta argued that his client had been invited to Snow's apartment "at a very unfortunate time."
He said Leigl was there just to visit his girlfriend and didn't know Garcia was there. As for the three alleged killers who followed Leigl in, Acosta said Leigl was not needed for their plan.
"They could have kicked the door in," he said. "… At best this (case) is an unexplained ride to the hospital. We don't know that he didn't get to the hospital and walk away."
Eureka police Detective Ron Harpham had testified that when Garcia was found, there was a large black bandana spread out under him. The house slippers he had been wearing were nearby. He had been lying in a hard rain for hours, and his clothing was soaked with blood and water.
Harpham said that about 80 feet away near a curb, investigators found a blue ball cap and a Q-tip soaked with the boy's blood. Although he couldn't say whether that was where Garcia had gotten out of a vehicle, "something happened with him there."
This is the second time a judge has refused to hold Leigl to answer on a murder charge. In October visiting Judge Marjorie Carter dismissed charges against Leigl after defense attorney Acosta argued successfully that not enough evidence had been presented in the first preliminary hearing.
During the hearing that concluded today, prosecutor Christensen struggled to question witnesses who were sidestepping, backtracking and even pretending to be blind.
Snow had once told police she saw the three men who followed her boyfriend into the apartment. Now she said she saw nobody but just heard the scuffle.
Previously she had said Leigl had a weird look on his face when he came into the house. This time he didn't look weird until after the stabbing.
As to who had a knife, Snow said she now believes she saw Garcia with a knife in his hand earlier in the evening.
Once, Snow told investigators she was afraid to identify the Olivos and Nunez during the first preliminary hearing. Asked whether she had said that, she replied "No, I did not. I think that you guys were taking my words out of context."
Jail inmate Anthony Burgess, also identified as a Sureno gang member, initially told police he helped Leigl put the wounded Garcia into a car. But in court he didn't recall making any statements to investigators.
Asked to identify Leigl in the courtroom, Burgess looked around blankly and said "I don't see him."
While murder generally means life in prison, the gang allegation and the charge of accessory after the fact each carry maximum penalties of three years in prison.
Mario Nunez, Joe Daniel Olivo Jr. and Joe Olivo III are set for trial in January.
PREVIOUSLY: