Above: Marci Kitchen walks behind her attorney Patrik Griego after leaving court Thursday.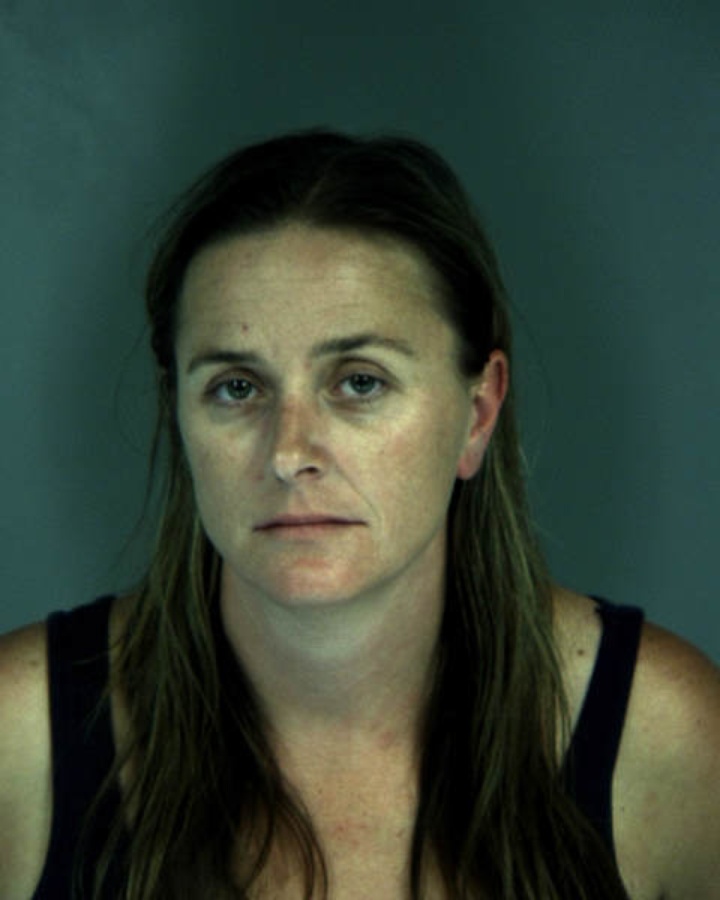 Marcia Maelinda "Marci" Kitchen appeared in court today, standing elbow-to-elbow with attorney Patrik Griego as she was arraigned on charges of killing two teenage girls, including her own daughter, during a July 12 hit-and-run incident in Fortuna.

Kitchen pleaded not guilty to vehicular manslaughter, driving under the influence of an alcoholic beverage and all other charges (see full list below). She waived her right to a speedy trial and a preliminary hearing was scheduled for Oct. 6 at 8:30 a.m., with an intervention hearing Sept. 29 at 3 p.m. Kitchen was advised by Judge Joyce D. Hinrichs that she won't be required to attend procedural hearings but must be present for all evidentiary hearings.
This afternoon's proceedings were over in a matter of minutes and Kitchen quickly left the courthouse.
She faces charges of gross vehicular manslaughter while intoxicated, driving under the influence and causing bodily injury to another person, fleeing a crime scene, causing great bodily injury in commission of a felony, and causing bodily injury or death to more than one victim while driving.
Kitchen walked into the courtroom with her attorney shortly before the 1:30 hearing, wearing a long-sleeve black shirt and sunglasses. Her face appeared stoic during the proceedings. Griego said he was appearing on behalf of himself and fellow local attorney Benjamin Okin, both representing Kitchen. Deputy District Attorney Stacey Eads is prosecuting the case.
According to the California Highway Patrol Kiya Kitchen and Faith Lorraine Tsarnas, both 14 years old, were skateboarding northbound in the southbound lane of Eel River Drive when they were struck by an oncoming Jeep Wrangler.Tsarnas was pronounced dead at the scene; Kitchen died the following morning after being flown to Oakland Children's Hospital.
After obtaining a search warrant, the CHP found a 2015 Jeep Wrangler registered to Marci Kitchen parked in the backyard of the Kitchen residence on Becker Lane, about a mile from the scene of the incident.
Kitchen was soon identified as a person of interest, along with her boyfriend, Joshua Wren Pearlston. Kitchen quickly obtained the services of local attorney Benjamin Okin, who told the North Coast Journal that he'd been in contact with law enforcement on behalf of his client. But that claim was disputed by CHP officials who later said they'd "made multiple attempts to contact" Kitchen and Pearlston, to no avail, and asked for the public's help in locating them.
Okin responded with an open letter insisting that neither Kitchen nor Pearlston were in hiding, but neither would they submit themselves to questioning unless they were under arrest.
The CHP eventually handed its evidence over to the Humboldt County District Attorney's Office. Last night, after months of law enforcement work and public speculation, Kitchen surrendered to the DA's Office in response to an arrest warrant. She was booked into the Humboldt County Correctional Facility shortly after 8 p.m. and released on $750,000 bail about an hour later.
###
PREVIOUSLY: