One of five suspects in a Dec. 12 murder near Manila has been referred to a local facility that serves developmentally disabled people.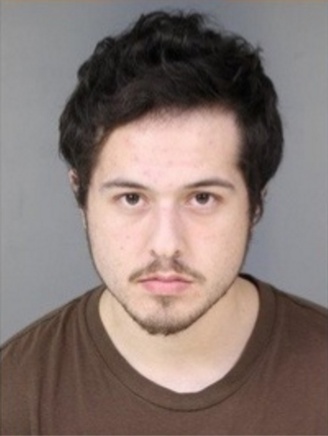 This morning Judge Christopher Wilson referred Hector Godoy-Standley, 21, to the Redwood Coast Regional Center. Criminal proceedings against Godoy-Standley have been suspended while he is being evaluated and treated.

As of today he remained in Humboldt County Correctional Facility, along with four co-defendants charged with murdering Tyson Eduardo Claros during a carjacking on state Highway 255.

Claros, 20, allegedly was shot to death by Brandon James Mitchell, who believed Claros had molested his 3-year-old daughter. No charges had been filed against Claros. The little girl's mother, 19-year-old Catherine Lynn Suzanne Fode, also is charged with murder, as are 19-year-old Tamara Nicole Thomson and her boyfriend Cesar Octavio Valenzuela, 23.

Mitchell, Fode, Thomson and Valenzuela are scheduled for a jury trial.

Godoy-Standley was Fode's boyfriend at the time of the killing and is suspected of driving the car involved in the alleged carjacking. Fode, Mitchell and Valenzuela were reportedly riding with Godoy-Standley, while Thomson was in the backseat of the car Claros was riding in.

According to court testimony, Claros' friend pulled her car over and Thomson pulled a gun and threatened to use it. Then Godoy-Standley's car pulled up behind. Claros was shot multiple times shortly afterward.

All defendants except Fode are charged with being armed with handguns. Only Mitchell, 21, is accused of discharging a firearm.
###
PREVIOUSLY: