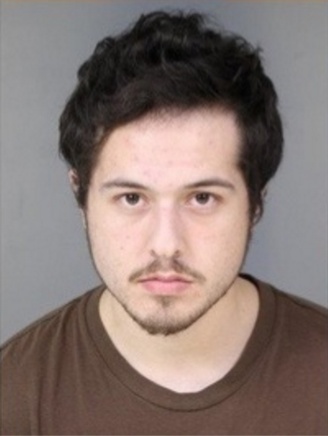 One of five suspects in the Dec. 12 slaying of Tyson Eduardo Claros has been ruled mentally incompetent to stand trial.

Judge Christopher Wilson made the ruling this morning after reviewing a report from forensic psychiatrist Dr. Andrew Renouf, who evaluated Hector Godoy-Standley for competence.
Godoy-Standley, 21, will now be evaluated by a state agency, ConRep, that will recommend a treatment option. The state report is due May 30.
Godoy-Standley and four other suspects are charged with murdering the 20-year-old Claros, who was shot to death during an alleged carjacking on state Highway 255.
Two of the others accused are Godoy-Standley's 19-year-old girlfriend Catherine "Catie" Fode and her former boyfriend Brandon James Mitchell, 21. Mitchell is the father of Fode's 3-year-old daughter and is charged as the shooter.
Fode and Mitchell believed Claros had molested their little girl, an allegation that was never proven.
Caesar Valenzuela, 23, and his girlfriend Tamara Thomson, 19, are also charged with participating in the carjacking and murder.
An eyewitness was able to identify Thomson, who reportedly threatened Claros and the witness with a handgun. She was arrested by a SWAT team and then provided investigators with information on the others.
For now the criminal case against Godoy-Standley has been suspended. The other four are expected to go to trial on the charges, which carry a maximum penalty of life in prison.
###
PREVIOUSLY: