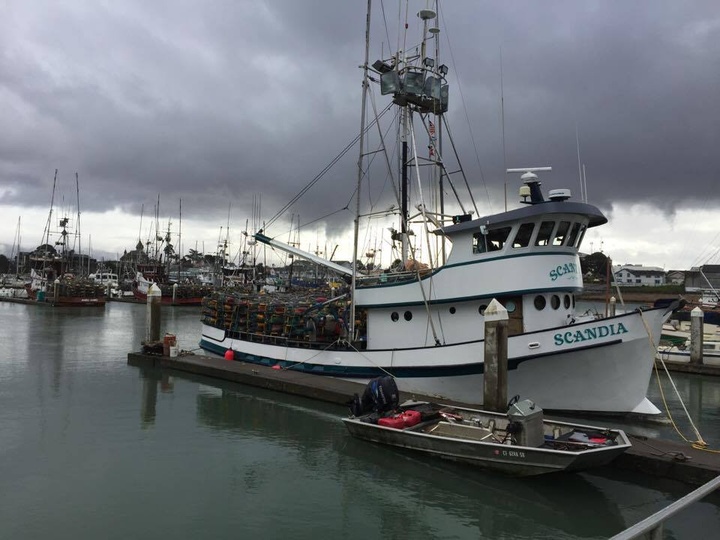 News outlets up and down the coast are reporting that crab fishermen and the principal buyer — the Pacific Seafood Group — have reached a price agreement that brings an end to the industry-wide strike launched last week in Humboldt County.
The strike began when the buyer's local affiliate — Pacific Choice — unilaterally dropped the agreed-upon price it would pay for Humboldt County dungeness, from $3 per pound to $2.75. Humboldt County crabbers tied up their boats in protest, and their fellow fishermen in California, Oregon and Washington soon followed suit.
According to the terms of the new agreement, which was reached yesterday in Oregon, wholesalers will pay $2.875 per pound.
The San Francisco Chronicle has a nice report on the negotiations that brought the strike to and end, including some perspective from a Bay Area crab fisherman's perspective on the historic importance of the West Coast fishery's solidarity:

"In the olden days, it was each port dealing with small local buyers that were owned by local families. The boats were smaller, and traps were smaller," he said. "Now we're dealing with billion-dollar companies. The only way to deal with entities that are that large is to have unity amongst the whole coast. This strike proved that we could do that."
The weather over the next few days will probably prevent most fishermen from setting pots this weekend, it seems, meaning that it'll probably take a while for fresh local crab to reach the retail market. Just yesterday, Eureka Main Street canceled its annual crab festival, scheduled for two weeks from now, because of the crab shortage; no word yet on whether or not the organization will be able to un-cancel it.
###
PREVIOUSLY: