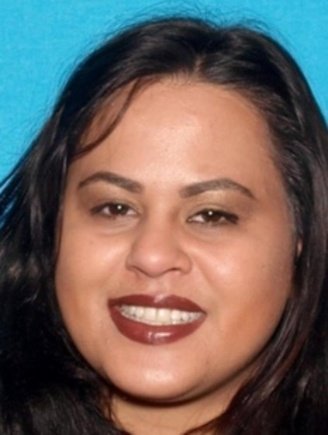 Arrest warrants were issued this morning for Katherine Virginia Zacevich, who didn't show up for a pretrial conference on charges of crashing her SUV through a Pacific Gas and Electric gate, then attacking a sheriff's sergeant who was trying to arrest her.

Judge Dale Reinholtsen issued one $25,000 warrant on the PG&E case and one $5,000 warrant on an alleged DUI that occurred just weeks before that incident.
Zacevich, 24, has been arrested twice on misdemeanor charges since she posted $30,000 bail on Nov. 7. One arrest was for another alleged DUI, the second for suspected shoplifting. Both times she was released on her own recognizance.
This morning, after she failed to show for the pretrial conference on the PG&E case, Deputy District Attorney Brent Kling asked Reinholtsen to increase the bail. Deputy Conflict Counsel David Lee objected, saying no charges have been filed yet and "arrests are not proof of committing a crime."
"I don't have an excuse for her not being here today," Lee added.
Reinholtsen said he couldn't increase bail without notice to Zacevich, but he issued the warrants and noted that "the defendant should not be released on her own recognizance."
On Aug. 5 Zacevich allegedly rammed her Cadillac SUV through the PG&E security gate. The first officer on the scene was sheriff's Sgt. Greg Allen, who testified during the preliminary hearing that he saw Zacevich walking toward him, wearing only pants. Allen said Zacevich came at him swinging. He punched her in the jaw and pepper-sprayed her, with neither having much effect.
Zacevich managed to get away and jump in the nearby slough, swimming around for awhile before emerging naked and reportedly continuing to fight the now-multiple officers who had arrived on the scene.
At one point while in custody Zacevich was diagnosed as mentally incompetent to stand trial. Then she improved dramatically and was ruled competent. When she was released from jail on bail, it was understood she was to attend court on specific dates, including her pretrial conference today, a trial confirmation on Dec. 5 and a jury trial on Dec. 18.
This morning Reinholtsen cancelled the hearings for trial confirmation and jury trial.
###