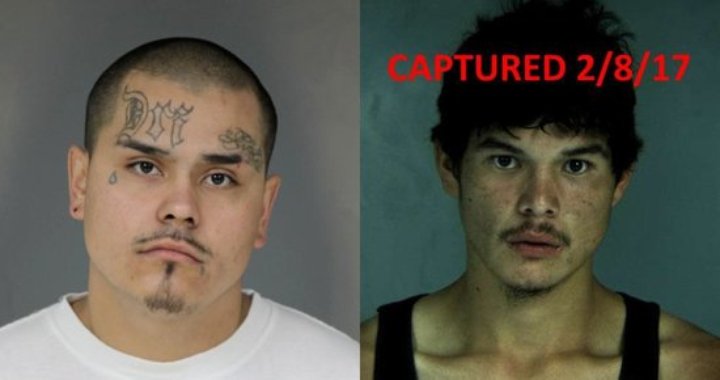 The trial has been delayed for two Hoopa men charged with beating up a correctional officer after tricking him into their jail cell.

This morning attorney David Celli, representing Lorence Emmanuel Bailey, said he needs to look into the district attorney's allegation that Bailey already has one strike against him under the state's "Three Strikes You're Out" law.
"The main basis (for a continuance motion) is that the People have alleged a juvenile strike prior," Celli told Judge John Feeney. "I need to investigate that."
Bailey, now 24, was arrested in 2011 at age 17 for participating in a home-invasion robbery and reportedly firing a gun. That case was handled confidentially in Juvenile Court.
In November 2016 Bailey was charged with murdering a 50-year-old Hoopa woman. He was awaiting trial in that case when he and cellmate Jonah Dale Little allegedly attacked Officer Dillon Huffman after asking him to come to their cell and see artwork.
A jail video shows both men punching Huffman wildly as he backed down the jail corridor. They surrendered when other officers arrived. Huffman ended up with two black eyes and a bloody nose.
This morning Little, 21, objected to a trial postponement. He was in custody for probation violation when he allegedly went after the officer.
"Mr. Little has not waived time," Conflict Counsel Kaleb Cockrum told the judge.
Little shook his head in apparent disgust when Feeney agreed to Celli's motion to continue. The judge explained that when one defendant shows good cause for a continuance, the co-defendant's case must also be delayed.
Deputy District Attorney Whitney Barnes had also objected, saying "the People are ready to proceed."
The trial, which had been set to begin Oct. 30, is now set for Nov. 13. Bailey and Little remain in custody and are segregated from the jail's general population.
Bailey's trial on the murder charge is scheduled for January.
###
PREVIOUSLY