Accused child molester Chad Alan Smith reluctantly agreed today to a delay in his second jury trial.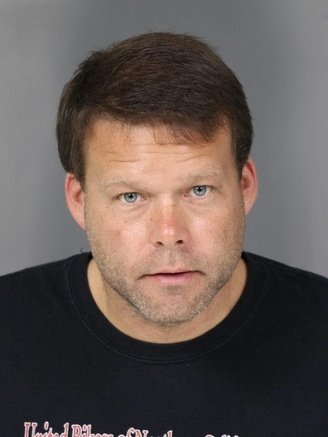 Smith, accused of molesting two young girls, has been through a number of lawyers and one mistrial. The jury had been selected when the defense had to declare a conflict.
His latest attorney is Andrea Sullivan, who practices out of Lake County and Ukiah but also takes some cases in Humboldt County. Sullivan spoke with Smith privately for some time, finally convincing him she couldn't be ready for trial in 60 days.
Smith addressed Judge John Feeney, saying he is torn about how to proceed. If he agrees to a time waiver, he said, "I'll be pushed so far out (in the trial schedule.) That overwhelms me because I've been here for awhile."
On the other hand, Smith said, he's been through "quite a few attorneys" and wants one who's prepared. He eventually said he'd decided to trust Sullivan.
Smith, 43, has been in Humboldt County Correctional Facility since his arrest in June 2017. If convicted of the numerous charges against him, he could be sent to prison for life. He was a business owner and substitute teacher before he was jailed.
During Smith's preliminary hearing, a Eureka teen testified Smith began molesting her when she was 10. They began having sexual intercourse when she was 11, the girl said, and the relationship continued until she was 14.
Another teen testified that one occasion when she was 11, Smith placed his hand under her shirt and stroked the area between her breasts and vagina.
Feeney set a May 11 court date for further discussion.
PREVIOUSLY