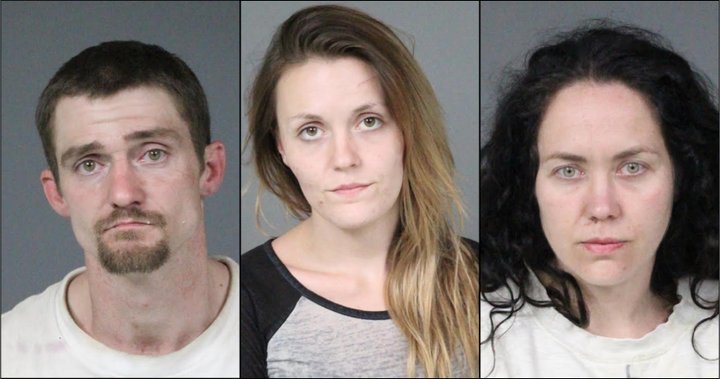 Humboldt County Sheriff's Office press release:
Humboldt County Sheriff's Deputies remained in the Rancho Sequoia area throughout the night, continuing the investigation into the whereabouts of Alderpoint homicide suspect Zachary Harrison.

During this investigation, deputies arrested three known associates of Harrison.

Marshall Larry Kent, 34, of Redway, was arrested on a felony warrant for violation of probation.
Haylee Lane Williamson, 24, of Zenia, was arrested on a felony warrant out of Trinity County for failure to appear in court.
Camille Mischell Steele, 34, of Sausilito, was arrested on a misdemeanor warrant for driving on a suspended or revoked license.

Anyone with information regarding Harrison's whereabouts is encouraged to call the Sheriff's Office at (707) 445-7251 or the Sheriff's Office Crime Tip line at (707) 268-2539.
# # #
PREVIOUSLY