A 17-year-old Eureka girl testified Thursday that children's storyteller John Robert Beideman began molesting her when she was 5 years old and the abuse continued "consistently" for three years.

"Jane Doe," testifying during Beideman's preliminary hearing, said "Bob" Beideman molested her about three times a week while he was tucking her into bed. Much of the time he rubbed her crotch over her pajamas, the girl said, but on several occasions he put his finger in her vagina. And once, the teen said, he showed her his erect penis and said "Kiss it."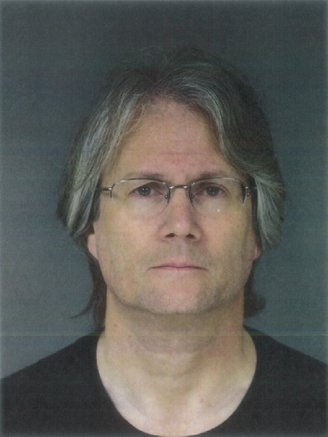 At the end of the hearing visiting Judge Graham Cribbs ruled there was enough evidence for Beideman to stand trial on five of the six charges against him. One count of digital penetration was dismissed because of questions about the girl's age when the alleged incident occurred.
Doe said Beideman, while touching her, would always say "I love you. You're my sweet girl."
Beideman worked for many years as a clerk in Humboldt County Superior Court, and he also gave performances locally as "Carpathian the Storyteller," dressed in a skeleton costume and telling kids not to fear monsters. He was arrested in October after Doe, who assumed for years that what happened to her was "normal," finally confided in her stepfather and then her mother.
On one occasion the girl apparently remembers well, Beideman placed two fingers in her vagina "and it really hurt."
"It was enough for me to start crying then and there," Doe testified under questioning by Deputy District Attorney Stacey Eads. "I think he noticed I was crying so he stopped."
But then, Doe said, "he got up and started pulling his pants down … he asked me to kiss his penis but I didn't understand what he wanted."
She said she kissed Beideman's penis, but it was just "a peck."
Beideman then pulled his pants up and left her bedroom, she recalled. She believes she was 7 years old at the time.
Beideman and the girl's mother were married for several years, and he took on the role of father, she said. They played games; he took her to school every day and walked her into the classroom. And at night she would brush her teeth, comb her hair, put on her pajamas and get in bed.
"He would sing to me," she said, "and usually he would touch me."
"What do you mean?" Eads asked her.
"I mean what is considered molestation," Doe said.
At times her mother was in the house but in another room, the girl said, and sometimes she was out for the evening.
Doe's mother also testified Thursday, saying she was sometimes gone at night because she volunteered for homeless advocate Betty Chinn, and there would be meetings. She also worked every year for the annual Redwood Run, a biker event held in the summer.
At least 20 members of Bikers Against Child Abuse were in the courtroom audience Thursday to show their support for Doe.
The mother glared at Beideman several times during her testimony, at one point saying she has "blocked a lot of my time with Mr. Beideman out of my head."
She said she and Beideman had many arguments over the bedtime ritual, because she wanted her daughter to go to sleep after she had done her own routine of songs, stories and a back rub.
But Beideman wanted "to go back in and do whatever it was he wanted to do," the mother said.
Defense attorney Russ Clanton, cross-examining the mother, asked whether Beideman would close the door when he went into her daughter's room. She said yes, explaining at one point that "In my home, when you go to sleep the door is closed."
Doe testified that until she was in middle school, she thought what Beideman did was normal. But her friends questioned her about his extremely affectionate behavior.
"Every day he was walking me into the classroom and kissing me good-bye in the classroom in front of all my friends, despite me asking him not to do so," she said. In her first year of high school she finally talked to her best friend about the molestation.
The first adult Doe told was her stepfather, because she thought he could help her find a way to tell her mother.
"I just didn't feel that she deserves to know that," she said. "It would break her heart."
Beideman's arraignment on the charges is scheduled for March 1. A trial date may be set at that time. He remains in Humboldt County Correctional Facility.
###