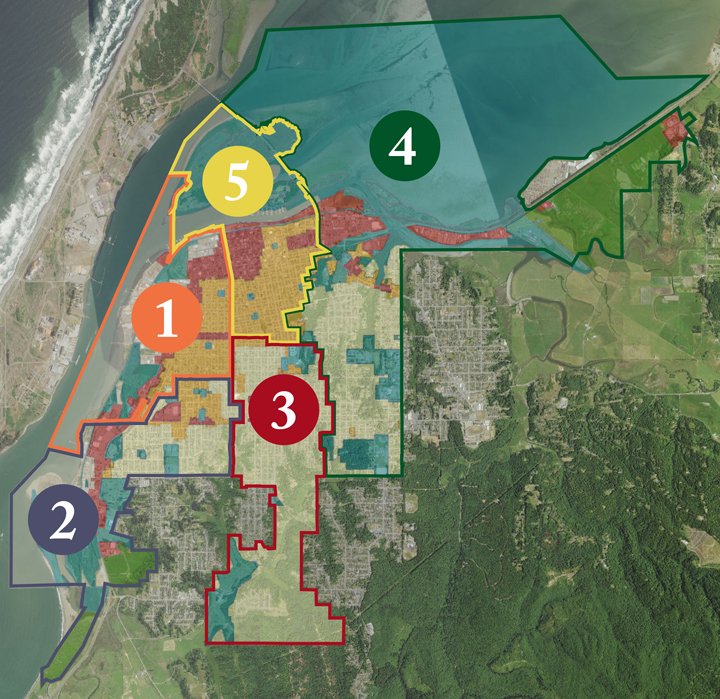 Certified public accountant and Eureka Planning Commissioner John Fullerton is again preparing a run for Eureka City Council, barely a year after his defeat at the hands of 25-year-old cardiac monitor tech and political neophyte Austin Allison.
Through one of the many quirks caused by Eureka's redrawing of political wards, Fullerton's Lundbar Hills home sits in an entirely different ward than it did back in 2016. This means that, after running for the Fourth Ward seat in 2016, Fullerton can now run for the Third Ward seat without facing accusations of carpetbagging. (More on the ward craziness below.)
Meanwhile, dogged neighborhood watch captain and anti-crime protest organizer Jeannie Breslin has also filed papers allowing her to raise funds for a run at the Third Ward seat. (H/t John Chiv.)
Here's a LoCO image for that head-to-head matchup: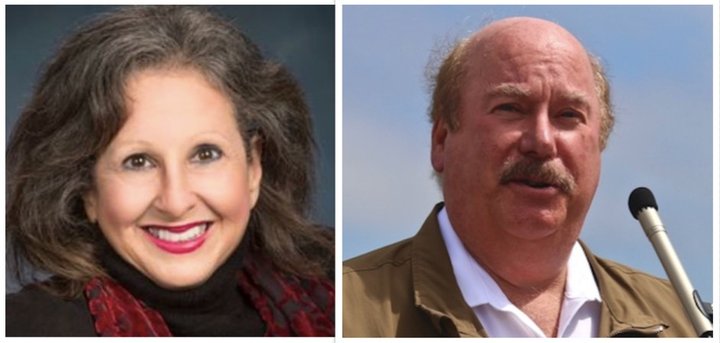 But wait!
Current Councilmember Natalie Arroyo may yet seek reelection, and while she was originally elected (in 2014) to represent the Fifth Ward, she now finds herself in the new Third Ward. If she decides to seek a second term it would make for a three-way race in the Third.
There are rumors, however, that she may instead choose to run for mayor, a position being vacated at the end of the year by termed-out Mayor Frank Jager. There are also rumors that union organizer Allen McCloskey will seek the mayorship, though when contacted by the Outpost he was noncommittal.
"What i will confirm is there are folks who would like me to run. But I need to further consider," McCLoskey said. "I will undoubtedly play a role in the upcoming election year, whether or not that role will be as a candidate … ."
Arroyo's fellow Councilmember Kim Bergel is also up for reelection, though thanks to the new map she'll run for the Fifth Ward seat rather than the Third Ward spot she currently holds.
Why are things are so screwy in Eureka this year? Well, thanks to the passage of Measure P back in 2016, the city's political landscape has shifted significantly. Not only have the political wards been redrawn and renumbered, causing Bergel and Arroyo to effectively swap wards, but the whole system for electing representatives has changed.
No longer does the whole city get to vote in every ward election; instead, with the new "True Ward" system, a candidate only need court voters in his or her own ward, the one in which he or she lives. Voters, meanwhile, only get to choose a representative from the ward in which they live. So if, for example, you live in Ward 1, you're only allowed to vote in the race for the Ward 1 seat.
That seat, incidentally, is currently held by Marian Brady, who, like Jager, is termed out after this year. No one has yet thrown their hat in the ring for her spot.
The reshuffling of the political map has one more significant consequence: Councilmembers Austin Allison and Heidi Messner now both live in the city's Fourth Ward, which means that if they both seek reelection when that seat is up again in 2020, they'll have to face off against each other. (They're being allowed to fill out their current terms in the seats they already hold.)
[CORRECTION: Messner has moved since being elected in 2016 and now lives in the Fifth Ward (the same as Bergel). She will still be allowed to finish out her current term, which ends in 2020.]
Expect more election excitement in Eureka as the year goes on.