A Ferndale woman has been found not guilty by reason of insanity for trying to kill her daughter during an exorcism last summer on Centerville Beach.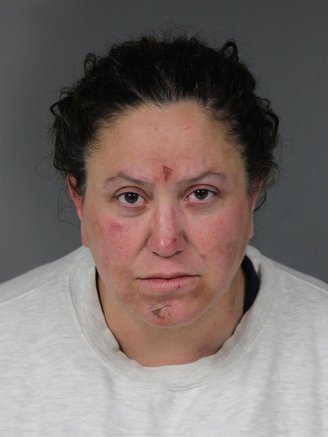 This morning Judge Christopher Wilson issued the verdict after reading reports from two doctors who evaluated Kimberly Ann Felder on her state of mind when she brutally attacked her 11-year-old daughter on June 16, 2017.
Both doctors "stated unequivocally that Ms. Felder was incapable of understanding the nature and quality of her acts, and of distinguishing right from wrong," Wilson said.
Minutes before Wilson made his finding, the 46-year-old Felder pleaded no contest to attempted murder with the special allegation of causing great bodily injury. Deputy District Attorney Stacey Eads, stating a factual basis for the plea, said Felder had stripped off the child's clothing and was striking her repeatedly while shoving sand into her mouth and eyes. She also bit off part of the girl's ear, Eads said. Even after a witness intervened, Felder kept trying to strike the child with a piece of driftwood.
"Ms. Felder said she was doing an exorcism on her daughter," Eads said. "She said that she was trying to remove the demons from her daughter."
After her arrest, Felder's mental state improved enough for her to be found competent to stand trial. She then entered the plea saying she was insane at the time of the assault.
Felder's case has been referred to Conrep, a state agency that determines where she will be placed for treatment. The Conrep report is expected by July 10.
Her attorney, Public Defender Marek Reavis, said previously that Felder will be sent to a mental hospital for a minimum of six months. After state doctors determine her sanity is fully restored, Felder will be returned to Humboldt County to undergo one year of outpatient treatment.
A no-contest plea is treated as a guilty plea in felony court, but it can't be used against the defendant in a civil case.
PREVIOUSLY