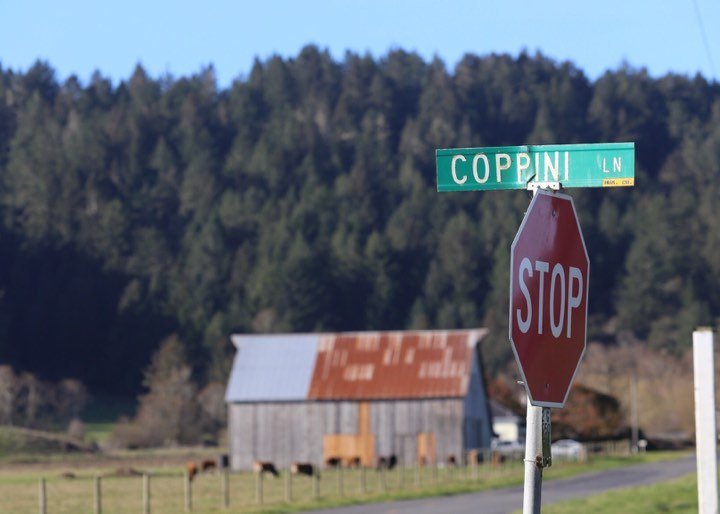 Courtney Schlapkohl was so distraught, she broke down on the witness stand before she could spell her last name for the court clerk.

"I don't want to be here," she sobbed to Deputy District Attorney Josh Rosenfeld. "I'm afraid his family may retaliate, and I just don't want to be in the same room with him."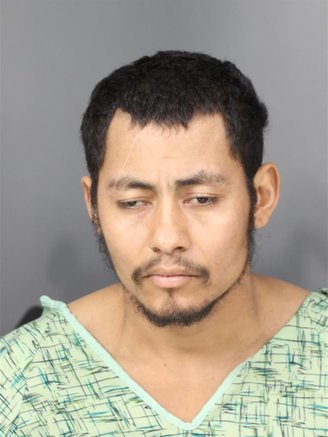 Schlapkohl was referring to defendant Hugo Parral-Aguirre, the man she says held her hostage at gunpoint at the Coppini dairy near Ferndale. She escaped when sheriff's officers arrived, hiding under a tractor as gunfire erupted. When it was over, both Parral-Aguirre and Deputy Roselie Freixas had been shot.
Freixas and Sgt. Greg Musson had responded about midnight Dec. 16 to a vague dispatch report about a possible altercation at the farm on Coppini Lane. When they arrived, they spotted a woman sitting in a chair in the main room of a converted barn.
"She looked upset," Freixas recalled during her testimony in Parral-Aguirre's preliminary hearing. "She was rocking back and forth with her hands on her thighs. Her eyes were red and puffy."
A man was standing outside the barn, and Musson was questioning him and patting him down for weapons when Freixas called out to the woman inside: "Ma'am, can you come out to me?"
"She looked at me, looked across the room, picked up her bag and came out."
Musson had started speaking to someone inside the barn as Freixas asked the woman for her ID, told her not to go for her purse and pulled a notebook out of her uniform pocket. Then the woman told her "I've been held hostage. He has a gun."
"We both drew our weapons and told (the man outside) and the woman to sit down," Freixas said. Musson began yelling repeatedly "Show me your hands!" to the person in the barn.
"He stops mid-sentence and then fires into what appeared to be a corner of the room, at least twice," Freixas recalled. Musson then dashed to his left for cover.
"I had my gun up toward the doorway," Freixas testified, "and I started moving left as well, as slowly as I could because I didn't know what the threat was."
Her next thought was "Am I on the ground?"
She felt excruciating pain in her shoulder area and left bicep.
"In my head I knew I had gotten shot," Freixas said, "and I thought I was going to get shot again."
At some point afterward, Freixas recalls Parral-Aguirre looking over his left shoulder and smiling at her. She could see a few inches of a gun barrel sticking up over his shoulder.
"I immediately fired in his direction at least two times," she said. In later testimony on that incident, the deputy said the defendant "had already shot me once, and I wasn't going to let him shoot me again."
She said she believed Parral-Aguirre was hit when she fired.
Musson told sheriff's Investigator Scott Hicks, who testified during the hearing, that he fired his pistol when he saw Parral-Aguirre's gun barrel start rising from the floor.
Afterward Musson and Freixas went to get Schlapkohl, still hiding under the tractor, and Freixas gave the woman her cellphone.
"I was not sure that me or Sgt. Musson would make it out alive," she said, beginning to cry. "I wanted her to call for help."
The three of them retreated back to the patrol cars, and other officers began to arrive. Parral-Aguirre, shot several times, was found in a bed inside the barn.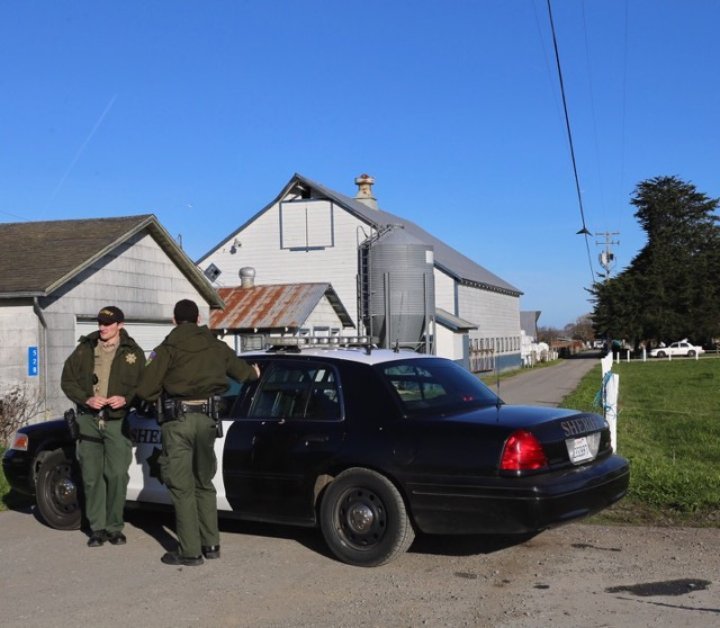 Parral-Aguirre, 30, is a Mexican immigrant in the United States illegally. He had no job and had been staying in the converted barn with his brother Freddie, Schlapkohol and her now ex-boyfriend Hugo Fuentes-Valverde, also known as "Carlos" and "Loco."
Schlapkohl testified that on the night in question, she and Fuentes-Valverde had gone to bed in their room in the barn's loft. She was almost asleep, she said, when Fuentes-Valverde nudged her, "telling me that he (Parral-Aguirre) had a gun but to stay calm."
She turned over and saw Parral-Aguirre, who had climbed the stairs to the loft, standing there with a shotgun. He and her then-boyfriend were arguing in Spanish. Schlapkohl could only understand that Parral-Aguirre "was under the assumption that his family was dead … he was asking Carlos where his family was and why his family was dead."
Fuentes-Valverde managed to convince Parral-Aguirre to go back downstairs so they could talk. He began searching frantically for the electric cattle prod he used for his job, but he couldn't find it. Parral-Aguirre was back within 90 seconds, still holding the gun. Schlapkohl was sitting in a corner of the bed. Fuentes-Valverde was hiding under it.
Schlapkohl said Parral-Aguirre took aim, firing a shotgun blast that left a hole in the mattress.
"Did he point the gun at you?" prosecutor Rosenfeld asked her.
"He did not point the gun at me until Carlos jumped out the window."
Fuentes-Valverde did not return, instead hiding out in a trailer where another Mexican immigrant, Alejandro "Ale" Parral-Martinez, lived with his girlfriend.
Parral-Aguirre, while talking to the walls and unseen entities, allegedly held Shlapkohl hostage for about an hour, with a shotgun in one hand and Carlos' electric cattle prod in the other. Parral-Martinez, the man who lived in the trailer, tried to calm Parral-Aguirre down and convince him to let the woman go. At one point he brought Parral-Aguirre what Schlapkohl believed to be meth. And during this time Parral-Aguirre's sister called, saying her brother was crazy.
When officers arrived and Schlapkohl was asked if she could come out, she glanced over at Parral-Aguirre.
"He was sitting on the edge of the bed," she said. "The defendant had the gun in his lap and he was looking up at a corner of the room talking. I don't know who he was talking to."
Realizing he wasn't paying attention, she fled.
Parral-Martinez, the man who had been trying to help Schlapkohl, was standing inside the doorway when sheriff's officers arrived. He would later tell a Spanish-speaking police officer that Parral-Aguirre fired first and the officers returned fire. This contradicts what Freixas, Musson and Parral-Aguirre believe happened.
Under questioning by Rosenfeld and Deputy Conflict Counsel Meagan O'Connell, witnesses said Parral-Aguirre had been acting strangely for awhile. He had been talking to himself and to invisible beings. While in Mexico he went to a witch doctor for treatment of voices in his head. He also had been smoking a lot of meth and not sleeping. One witness told law enforcement that others on the farm had been giving Parral-Aguirre meth in the hopes he would go crazy.
Later on the day of the shooting, Eureka Police Department Officer Elliott Aello, who speaks Spanish, interviewed Parral-Aguirre at St. Joseph Hospital. He was being treated there for gunshot wounds.
Parral-Aguirre, agitated and in pain, told Aello he had been arguing with "Loco" about his brother's death. (The brother is not dead.)
"Loco told him his family was going to be dead like his brother," Aello testified. "He fired a shot at Loco and Loco went out the window."
Parral-Aguirre told the officer he held Schlapkohl there because "he didn't want her to leave and he wanted her to tell Loco to come back."
Although Parral-Aguirre reportedly understands and speaks little to no English, he seemed to understand what happened when sheriff's officers arrived.
"He said a police officer showed up and told him to drop his weapon," Aello said.
"However he didn't drop his weapon and he was fired at and he returned fire."
Parral-Aguirre told Aello he thought he was going to die "and he was going to take someone out with him. … He only had one round in the weapon, so that's all he could do."
Aello said Parral-Aguirre admitted he "screwed up when he didn't drop the weapon when he was told to."
During that interview Parral-Aguirre would go off on tangents, Aello said, once asking him if "the pictures came out all right " and also wondering if he was in the United States. He told Aello he had been arguing with the devil.
Deputy Freixas was hit by four shotgun pellets, with three passing through and one remaining in her body. It was removed a couple of months later. She went through intensive physical therapy before being cleared to return to work full-time in April.
After the hearing Judge Dale Reinholtsen held Parral-Aguirre to answer on two counts of attempted first-degree murder, one count of false imprisonment and one count of assaulting a peace officer with a firearm. He was also held to answer on special firearms allegations. If convicted of all charges he would be looking at multiple terms in state prison.
A Spanish-speaking interpreter has been translating the proceedings for Parral-Aguirre. He is scheduled to be arraigned on the charges July 6.
Thus far, he has not entered a plea of not guilty by reason of insanity.
PREVIOUSLY