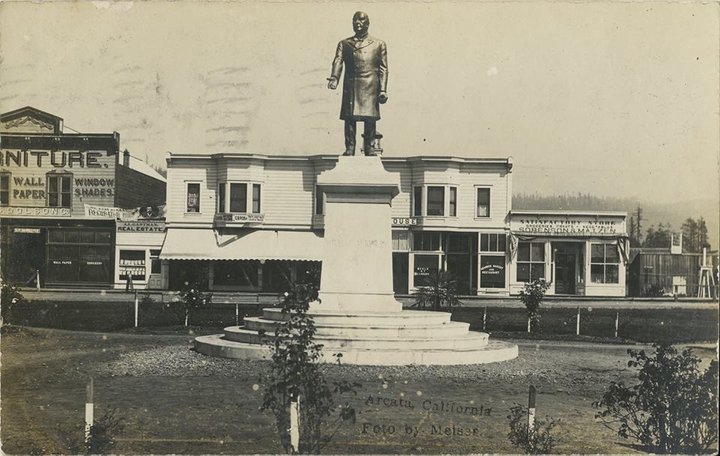 The City of Arcata held yet another public meeting Wednesday night to debate the fate of the eight-and-a-half-foot bronze statue of William McKinley that's been standing dead-center in the Arcata Plaza for the last century and change.

And through all the evening's weeping, all the gnashing of teeth and rending of garments, ol' Bronze Billy stood stoically, hand extended, stoney eyes pointed westward, holding the same flat-footed stance he's maintained since he was mounted atop that pedestal back in 1906.
He hasn't so much as blinked since the Arcata City Council's vote on Feb. 21 to remove him from his current vantage on account of the historic injustices committed by his likeness, the 25th president of these United States.
The McKinley statue's forbearing posture has been captured on many postcards over the years, and Steve Lazar, a senior planner with the County of Humboldt and an avid deltiologist, was inspired by the recent civic kerfuffle to start posting the cards online. Credit for these images, Lazar tells us, belongs to The Humboldt Project, an online repository of historical local images.
Lazar has been posting an image a day for about a month, now, and collectively they show that while McKinley has remained remarkably unchanged, the landscaping, foliage and surrounding storefronts of the Plaza have transformed many times over the past hundred-odd years.
We've assembled some of the postcards below.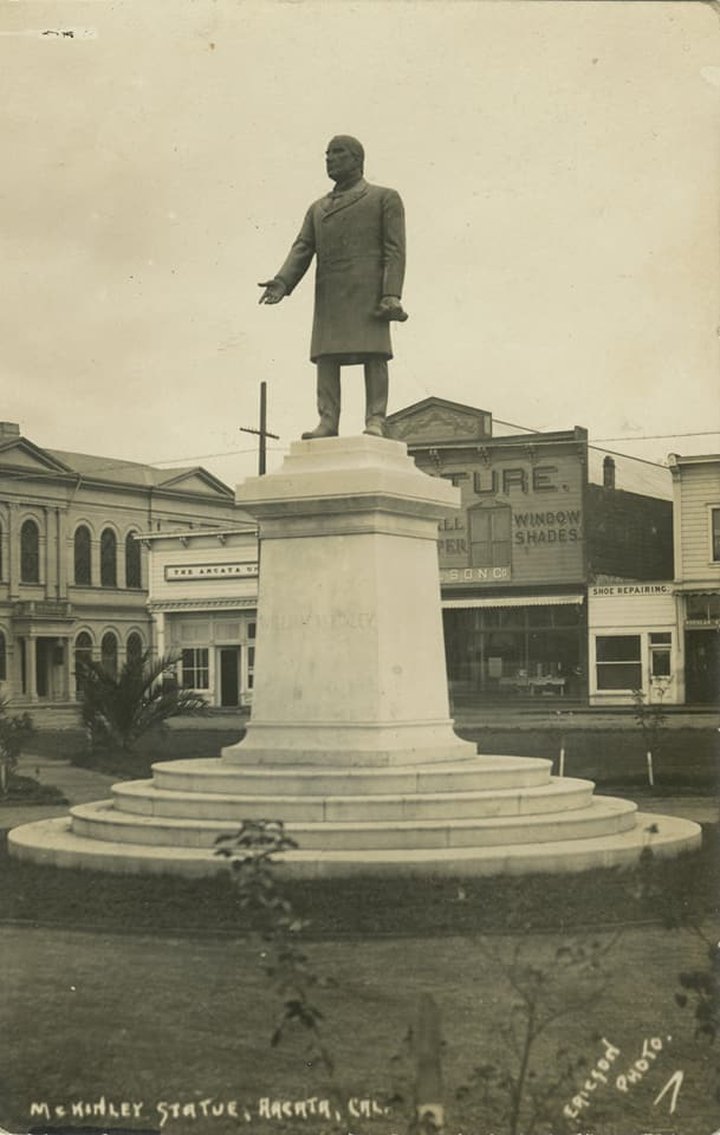 This postcard above, featuring a photo by A.W. Ericson, was sent in Oct 1910 from Arcata to Eureka, according to Lazar. And here's what's on the back: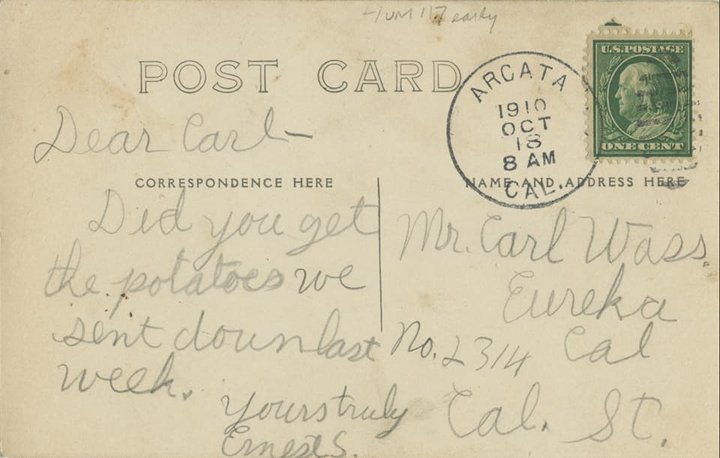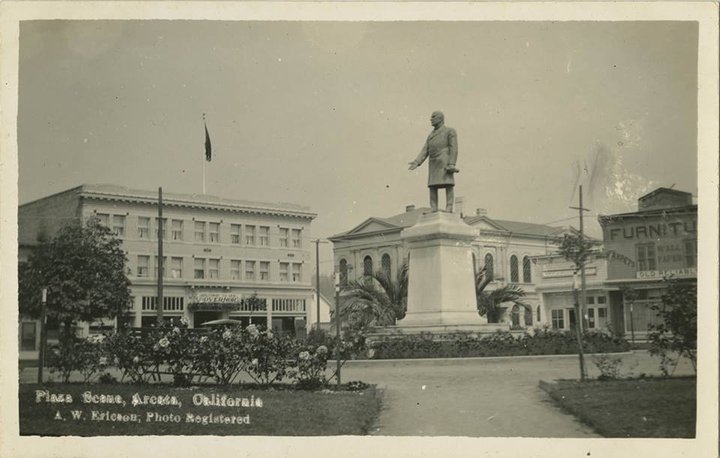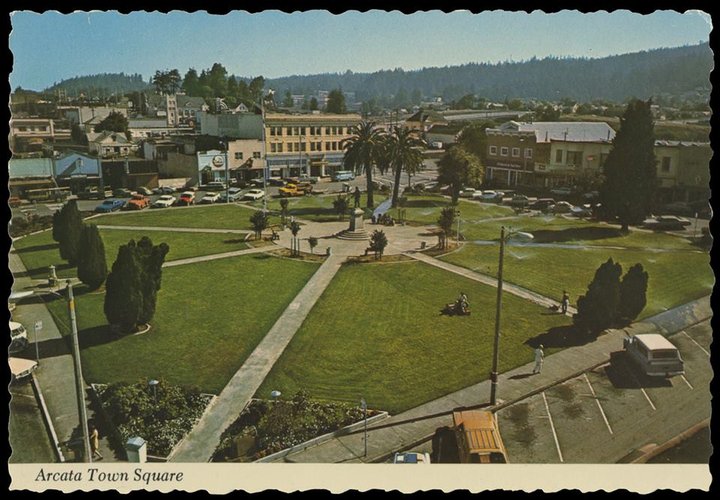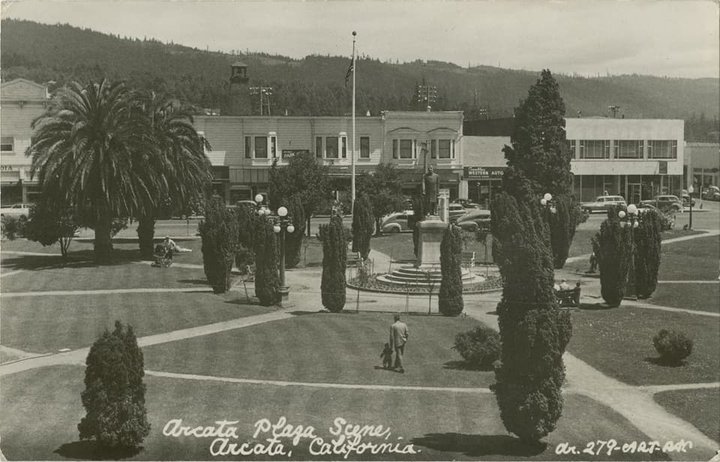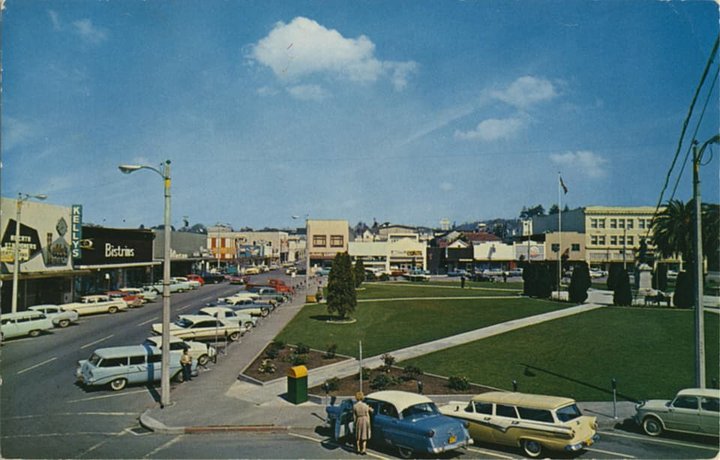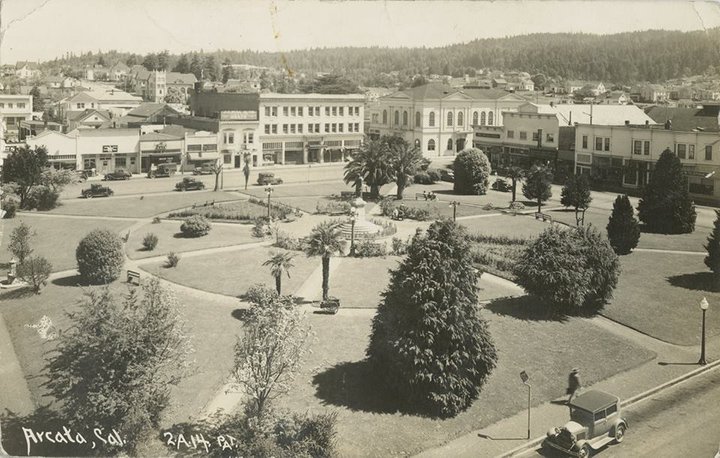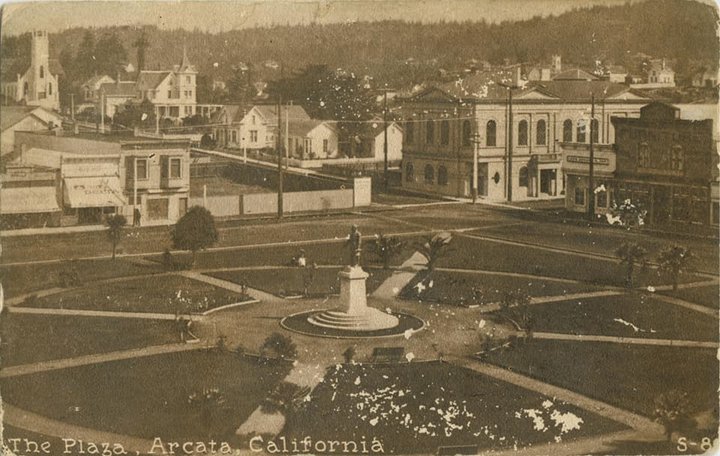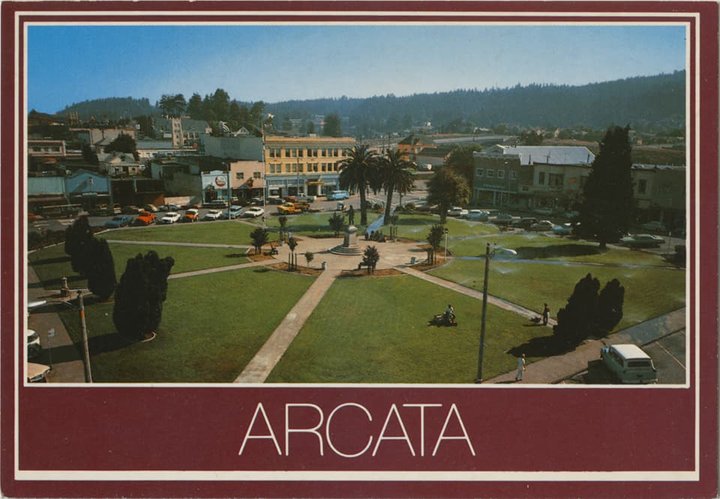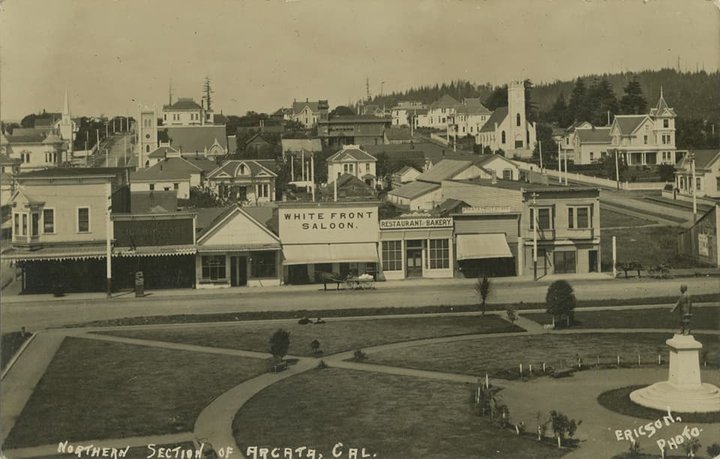 Note the White Front Saloon in the postcard above. According to a "Historic Content Statement" [pdf] prepared for the city in 2012, Arcata (formerly known as Union) adopted the slogan "White City" in the early days of the previous century, inspired by the 1893 World's Fair in Chicago.
Here's an excerpt:
At the urging of Arcata resident Charles Murdock, who envisioned the Plaza with fountains, shrubs and trees, a Plaza Improvement Committee made plans to beautify the space.

With an early history as a provisioning center, the Plaza was the center of the commercial district but it still boasted numerous saloons. A bandstand was completed in 1901 and animals were no longer grazing on the square.

Roses, boxwood, and the first palm trees were planted and benches were added. The bandstand was removed in 1906 in order to install the statue of William McKinley at the center of the redesigned town square.

Radiating sidewalks were completed in 1910 and a fountain donated by the Women's Christian Temperance Union was installed in 1912. Arcata adopted the "White City" as its slogan and many of the buildings surrounding the Plaza from that era would echo the classical style of the Fair.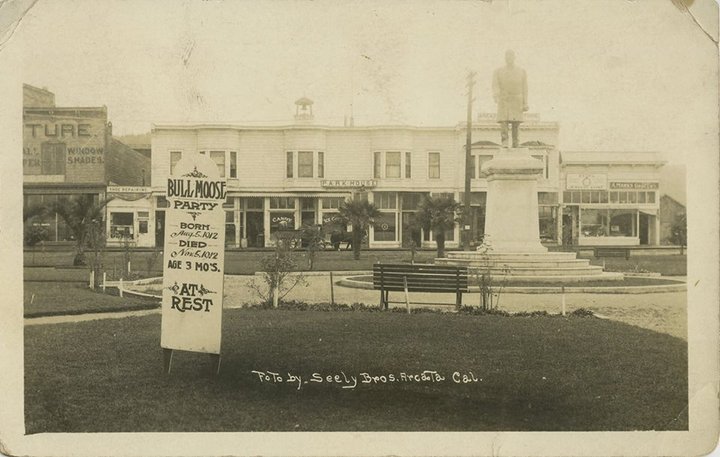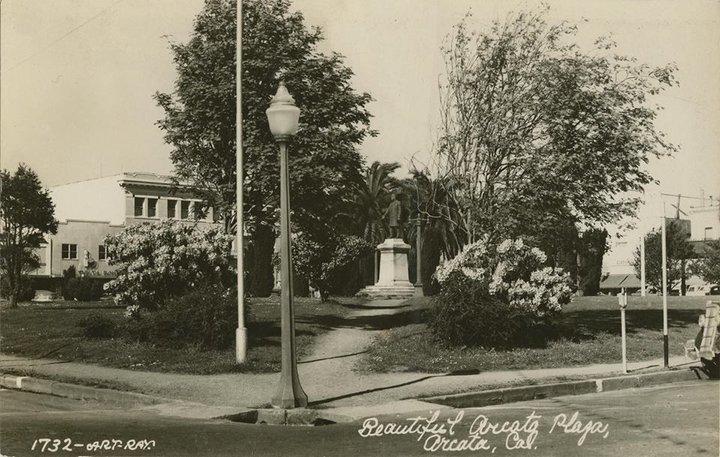 PREVIOUSLY: