The preliminary hearing for murder suspect Lorna Jean Leen was called off today over a legal dispute about the planned testimony of a teenage eyewitness.
The hearing for Leen, accused along with her son of killing 16-year-old Brandon Brocious on Aug. 9 at Oceanview Cemetery, had been confirmed for this morning. Instead Judge Dale Reinholtsen, after meeting privately with attorneys, granted a last-minute defense request for a continuance. Deputy Public Defender Rebecca Linkous said she needed the delay because of a motion just filed by the county Conflict Counsel's Office, which is representing one of the two witnesses expected to testify.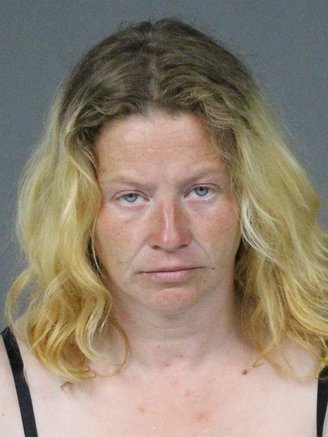 According to court records the Conflict Counsel's Office filed a motion in limine, which seeks to limit what the witness can be asked about while testifying.
Deputy District Attorney Roger Rees said outside court he couldn't specify the judge's reason for delaying the case, but it's an issue that will take some time to work out. The hearing will not be rescheduled until Dec. 20.
"Based on the reason for the continuance and the good cause that the judge found, it's going to take some time to resolve that issue," Rees said.
About 20 of Brocious' friends and family showed up today for the anticipated hearing, many of them wearing black "Justice for Brandon" T-shirts. Rees spoke privately at one point with the slain teen's mother, father and stepfather.
Outside the courthouse, Brandon's father Chip Brocious said his understanding was the defense "just wants a lot of time to delve into her own history," meaning the girl who is expected to testify.
Leen, who has been in jail since the day after fatal stabbing, sat in the jury box for about two hours today as other criminal cases were called. When first brought into court she was crying, dabbing at her eyes with a tissue. Three women in the courtroom audience were apparently there to support her, and at one point the courtroom bailiff told them to quiet down.
In the meantime a separate Juvenile Court case is proceeding against Leen's 15-year-old son, accused of murder and personal use of a knife. He and his mother were homeless and had been camping near the cemetery. Brocious' family believes he became acquainted with them while delivering homemade sourdough bread to the needy.
The District Attorney's Office had been planning to request that the boy's case be moved out of Juvenile Court, but a new state law prevents anyone younger than 16 from being tried as an adult.
###
PREVIOUSLY