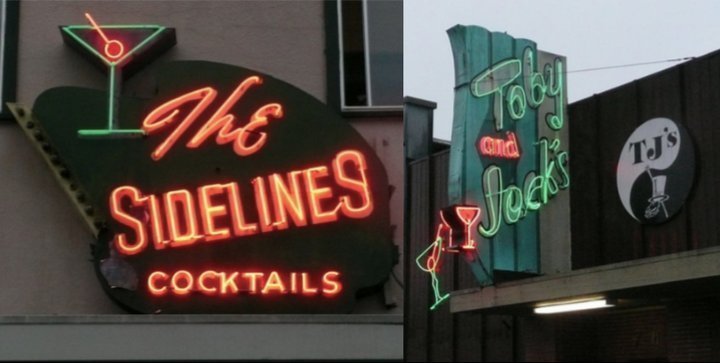 PREVIOUSLY

###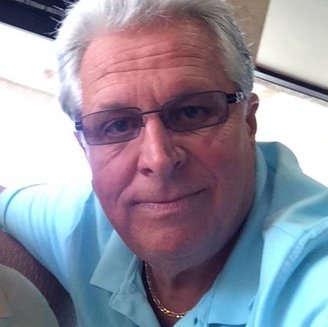 Cheers, that bar from the '80s sitcom, was the place "where everybody knows your name." Toby & Jack's, on the other hand, is the place "where everybody goes to find cocaine."

So said Colleen Villarreal, a prosecutor with the California Department of Alcoholic Beverage Control, during her closing argument this morning as the agency wrapped up its four-day administrative hearing on charges that local bar owner Salvatore "Sal" Costanzo allowed drug dealing in Toby & Jack's and Sidelines, a pair of bars on the Arcata Plaza.
Villarreal went on to argue that employees of both bars, along with Costanzo's daughter Nicole, who was a shareholder and manager of Sidelines before her arrest in February, helped an undercover ABC agent score drugs on three separate occasions between October and January. Villarreal said the 13 allegations against Sal Costanzo "should be supported in full" and that "the appropriate penalty" is revoking of his liquor licenses for both businesses.
In his own closing argument, Costanzo's attorney, Patrik Griego, sought to poke holes in the prosecutor's case on several levels. He questioned the validity and admissibility of the physical evidence, including the technology used to test the alleged drugs and the chain of custody among law enforcement in handling that evidence.
With Costanzo seated next to him, Griego also argued that bar employees didn't actively participate in the drug deals and there was no conclusive proof that they were even aware that such activity was taking place on the premises.
And yet he also suggested that during the multi-agency sting operation by the Humboldt County Drug Task Force, officers may have entrapped bar employees, inappropriately coercing them into illegal activity.
Griego argued that one bartender, Joshua Cuppett, who was arraigned yesterday on a felony count of allowing a place for storing or distributing cocaine, developed a romantic interest in the undercover ABC agent, Samantha Scott, and tried to protect her from bad characters.
"To the extent that [Cuppett] goes further and tries to help [Scott] get [cocaine] from somebody he does know, there's no way we could condone or excuse that," Griego said. "It's embarrassing to my client and the bar." Cuppett was working as a bartender at Toby & Jack's since before Costanzo bought the bar, and after his arrest in February he was immediately fired, Griego said.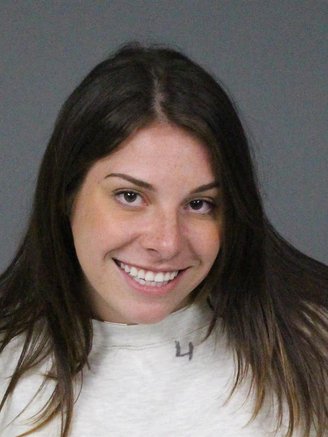 He also questioned whether Scott had accurately identified Nicole Costanzo: Could it have been a different employee behind the bar? And he recounted testimony from character witnesses, including former Arcata Police Chief Tom Chapman and Humboldt County Supervisor Rex Bohn, who vouched for "Sal's law-abiding nature," according to Griego.

The bottom line, Griego said, is that Sal Costanzo and his son Michael were unaware of any illegal activity at their bars until the arrests in February, and once they learned of the activity they "took appropriate action" to see that it stopped, including firing each of the employees who were allegedly involved.
Finally, Griego asked for leniency in the event that, despite these arguments, Administrative Law Judge Alberto Roldan sustains the allegations against Costanzo. "Given the lack of prior warnings or discipline, [Constanzo] certainly would understand a suspension for a period of time," but revoking his liquor licenses altogether would be "the ultimate death penalty," Griego said.
Villarreal was given an opportunity to rebut Griego's closing remarks. She said the testimony and evidence showed a clear "nexus" between the illegal activity and at least one employee, Coppett, who "aided and abetted in furnishing the sale of narcotics." She dismissed Griego's entrapment defense, saying Cuppett's apparent "friendship" with Scott wasn't enough to induce illegal behavior in a normally law-abiding person. And she defended the methods used to analyze the alleged cocaine and other drugs. "The narcotics are what they purport to be," Villarreal said.
Roldan, the judge, said it had been a long four days and he had been given a lot of evidence and case law to wade through.
Asked after the hearing when a ruling can be expected, Roldan said he will send his decision to the ABC director within 30 days. In the vast majority of cases the director simply adopts the findings, though occasionally cases are remanded back to the administrative-hearing level.
Regardless, it will likely be more than a month before we find out whether Costanzo is allowed to keep his liquor licenses for Sidelines and Toby & Jack's.