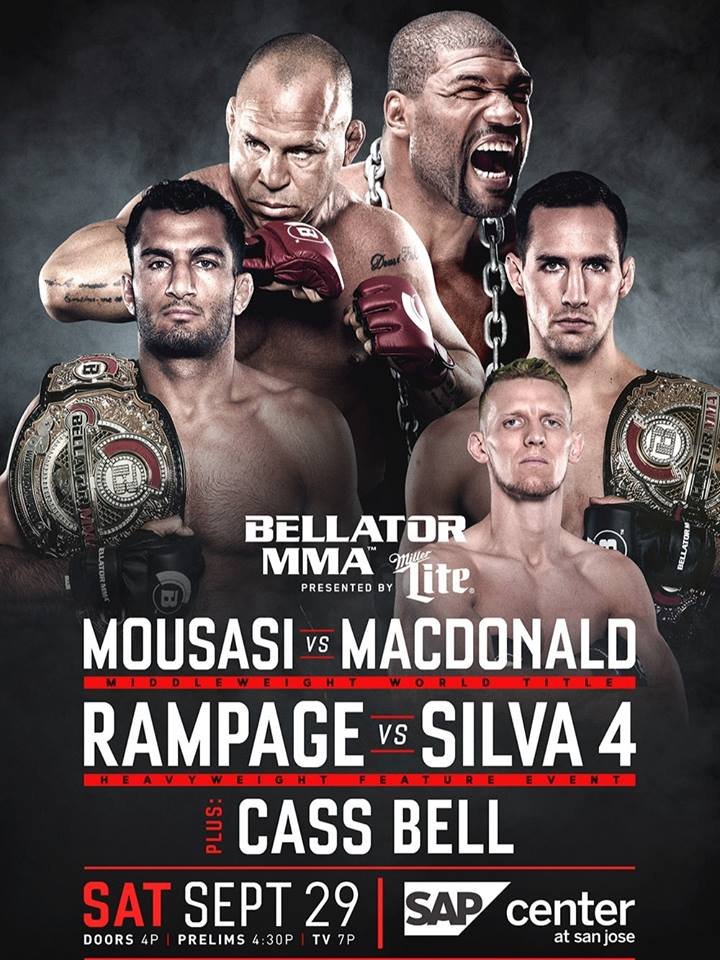 Arcata MMA fighter Cass Bell will enter the ring for the second pro bout of his career tomorrow.

Four months after his first professional match, where he defeated his opponent Khai Wu with a guillotine chokehold, Bell is set to fight on the undercard of Bellator 206 at the SAP Center in San Jose.
The event is one of Bellator's most anticipated of the year, featuring superstars like Quinton "Rampage" Jackson, Wanderlei Silva and Rory MacDonald.
This time, Bell faces experienced fighter Ty Costa, who has an overall pro record of 4-3. Costa and Bell gave Skype-style interviews with some guy on YouTube leading up to the fight, with both saying they expect the fight to go to the ground early and often.
"He's gonna most likely try to take me down and we're going to end up on the ground," Bell told the internet user before giving his fight prediction: "I'm either going to knock him out in the second round or submit him in the second round."
Bell's interview with a genuine press-pass recipient.
While Costa was unwilling to give a fight prediction, he praised Bell and said he hopes the fight goes the distance so that all their talents can be put on display.
"[Bell] fights like a big, tall southpaw," Costa said during the interview. "He's got good guillotines, he's got good Darce chokes, he's good at range, he's got good scrambling because he's a wrestler … I hope it goes 15 minutes and I hope it's a dogfight because that's really the ultimate test of what we're trying to do here."
Costa's pre-fight interview.
Weigh-ins for the event will be live broadcast today at 5 p.m. on YouTube. The preliminary fights for Bellator 206 begin tomorrow at 5 p.m., with the main card scheduled for 7 p.m.
Check back at 5 p.m. to watch the live weigh-ins.