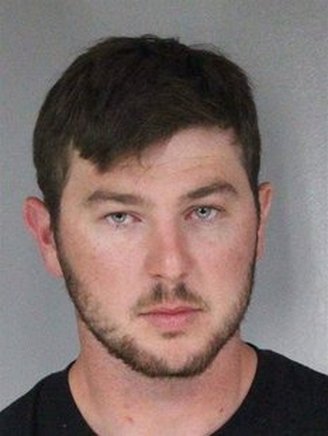 Judge Timothy Canning has rejected a prosecution argument that the house put up for security on Ryder Dale Stapp's bail was bought with illegal marijuana money.

This morning Deputy District Attorney Trent Timm said the $600,000 home is owned by Ryan Heddinger, a man with "zero proof of lawful employment and a long history of marijuana cultivation."
Timm asked the judge "to examine the source of bail in this matter."
Stapp, 25, is accused of killing Humboldt Hill resident Robert Beland by crashing his truck through Beland's bedroom wall as he lay sleeping. Stapp allegedly was driving at up to 100 mph and with a blood alcohol level nearly three times the legal limit when his truck ran off Humboldt Hill Road on June 28.
He was arrested at the scene but posted $175,000 bail about 12 hours later.
Heddinger's house was put up as security.
Heddinger, 26, was busted in 2017 when thousands of marijuana plants were found on his property. He pleaded guilty to maintaining a place where drugs are sold or manufactured, possession of marijuana for sale and marijuana cultivation.
Also, Timm told the judge, Heddinger was the "sole manager" at two other properties where large amounts of marijuana were seized.
"This house is worth a lot of money," Timm argued. "This is a young man."
He contended the house was bought with money earned by committing crimes.
Defense attorney Neal Sanders responded there is "no link between criminal activity and the home which Mr. Heddinger owns." He noted Heddinger is married, and it is unknown whether his wife has an income or how much it might be.
Canning said he believes there is "a problem" with Heddinger's history, "but the link between those activities and the purchase of a home is not sufficient."
He then denied the request to examine the source of bail.
"Bail remains set and there will be no change in custodial status," Canning said.
Stapp stood quietly at the front of the courtroom as attorneys argued and the judge issued his ruling. He faces up to 16 years in prison if convicted of gross vehicular manslaughter while intoxicated, felony drunken driving, hit-and-run and other related charges. He allegedly was driving on a suspended license on June 28, which was his 25th birthday. He has a previous conviction for hit-and-run property damage.
Stapp allegedly tried to climb out his truck's window and flee the scene, but was stopped and held by a witness.
Beland's widow, who was lying next to her husband, was injured in the crash. She and supporters attended the hearing this morning. Stapp was accompanied to court by an older couple.
PREVIOUSLY:
# # #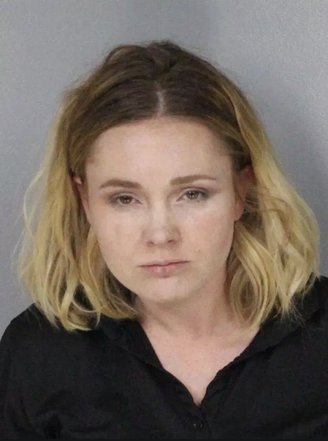 Shala Marie Bianco, a McKinleyville resident facing very similar charges, also was in Canning's courtroom this morning to have a date set for her preliminary hearing.
No date was set because attorney Ben Okin, standing in for Bianco's attorney Manny Daskal, said Daskal is "still working out some of the discovery (evidence) issues as well as getting experts in line."
Deputy District Attorney Trent Timm objected to the delay in scheduling, saying the District Attorney's Office has provided "a massive amount of discovery."
"The discovery he's requesting either has already been provided or is irrelevant," Timm said.
A new setting date is scheduled for Sept. 9.
Bianco, 25, allegedly was driving under the influence of drugs and alcohol when her car struck and killed 67-year-old Eugene Deckert II as he walked along Central Avenue in McKinleyville on May 18.
Bianco drove away after the fatal collision, but called the California Highway Patrol to admit she was the driver. She allegedly was driving with a blood alcohol level of .15 or higher and admitted she had ingested cocaine, marijuana and a prescription tranquilizer.
Bianco, mother of a young son, remains in custody on bail of $180,000.
# # #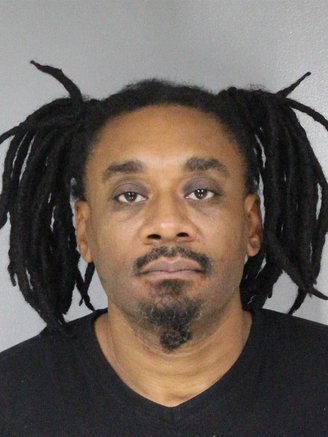 In other court news, there will be no preliminary hearing next week for sex-trafficking suspect David Bernard Anderson.
This morning Deputy Conflict Counsel Owen Tipps asked Judge Canning to delay the hearing, which was then rescheduled for Dec. 9.
Tipps said he has received new information and may need more time to investigate the evidence.
The prosecutor, Deputy District Attorney Stacey Eads, told the judge she expects the hearing to last eight hours.
Anderson, 46, has already been convicted once of sex-trafficking a teenage girl. He now is charged with raping, sodomizing and forcibly orally copulating a 16-year-old Eureka girl.
He also forced or persuaded the girl to engage in "a commercial sex act," according the complaint filed against him.
Anderson is being held on bail of $3 million.