On his second day of testimony in the trial of murder suspect William Lamar Hinson, eyewitness and former co-defendant Ray Preschern became progressively more enthusiastic about the subject of his own long and successful history of fist-fighting.
Preschern freely admits he fought with murder victim Khanh Lam, leaving him knocked out cold in a Garberville alley. But he says it wasn't him who inflicted the massive head injury that killed the 37-year-old tourist from Georgia in July 2015.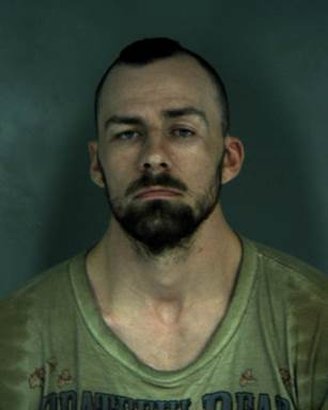 "It should have stopped with what I did," Preschern testified Thursday under cross-examination by Public Defender Marek Reavis, representing Hinson. "But somebody took it further."
Law enforcement believes "somebody" was Hinson, who allegedly struck Lam on the head with a piece of wood, possibly a 4 by 4, after Lam lost the fist fight with Preschern.
Preschern says he has been in up to 200 fist fights, and he's knocked "90 percent" of his opponents unconscious.
"I can count the number of fights I've lost on one hand," he said, although he's proud of his fighting history. His opponents were "drug dealers, gang-bangers and pedophiles."
On July 18, 2015, Preschern got into a fist fight after witnessing what appeared to be an attempted kidnapping near the Garberville town square.
Preschern and Hinson, now 41, were part of a group of people camping on the square.
Preschern was showing off his new solar phone charger when a woman began screaming and he and some of the others ran to find out what was happening. What they saw, Preschern testified, was an Asian man taking a little girl out of the back of a maroon van, and punching the screaming woman who was trying to stop him.
Preschern shoved the man, and "he dropped the little girl and stepped back," he recalled. The man took off running, with Preschern and some others in pursuit. He darted into an open garage. Somebody in the garage yelled and threw him out.
Then the male driver of the van showed up and started fighting with Lam. Preschern said the van driver seemed to be a trained fighter.
"I mean, he looked like a professional," Preschern said, while Lam appeared to be someone "who couldn't fight his way out of a wet paper bag."
The van driver was getting the best of Lam until he grabbed a weapon.
"Then he picks up a stepladder and hits the driver and he goes down," Preschern recalled. He said Lam was preparing to hit the fallen man with the ladder when he stepped in, blocking the ladder with his right arm.
"The ladder broke and he drops it," Preschern recalled. "That's when I punched him and Mr. Lam took off." Preschern caught him, grabbed his hair and delivered a few more punches to his head and face.
"His body went stiff and he seized up and I let him go," Preschern said. When he last saw Lam, he was lying on his back on the ground. Another man turned him over on his side, because blood was bubbling out of his mouth, nose and ears.
Lam died later from a massive head injury. He had been on his way to meet family members at Legoland amusement park, and his family has no idea what he was doing in Garberville. It appears he and the people in the van were strangers. And the people in the van drove away shortly after the incident.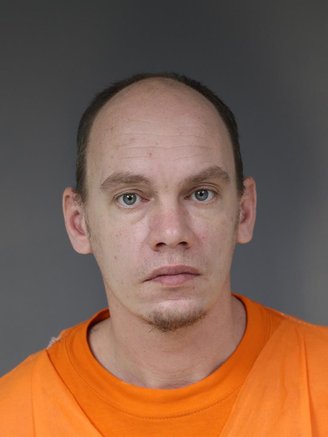 Afterward, Preschern and Hinson continued to hang out together. They were security offficers at Reggae on the River and another festival, then went to work at a marijuana grow.
Preschern offers differing accounts of what Hinson said about Lam's killing.
"Did he say he was involved?" Deputy District Attorney Roger Rees asked.
"Yes. He said he was the one who swung the 4 by 4 or whatever it was."
But when Reavis asked him later whether Hinson had ever admitted to hitting Lam, Preschern said no. He said that while at the grow, Hinson only told other workers "I did what I had to do."
Preschern said he heard Hinson bragging about the killing to people in the town square. And on the day after the fatal fight, Preschern saw a man known as "Green Man" pick up a bloody piece of wood and toss it in a trash bin.
Hinson left Southern Humboldt after a falling-out with the owner of the grow site, who didn't appreciate his attitude and his aggressive dog, "Chewy."
Preschern said he stayed on for a few months, then traveled to Washington state. He bought a vehicle, which he traded for a truck in Arkansas. The truck quickly blew up, and Preschern and "my old fat dog" ended up hitchhiking. He was picked up by an old man, who he confided to about the killing in Garberville. He blamed it all on Hinson, never mentioning his own involvement.
It turned out the old man was an off-duty police officer, and he took a statement from Preschern. Then the officer took him to a restaurant, gave him some money for lunch "and went on his way."
Then Preschern read reports in the Outpost that he was wanted for Lam's killing. It made him angry, because he figured Hinson was also culpable.
"Did he ever threaten you? " Rees asked. Preschern said yes, in a Facebook message. By this time Hinson was living in Florida.
"I reached out to him," Preschern said. "I told him I was going to turn myself in to jail. I figured if we turned ourselves in together and told what happened we wouldn't be in as much trouble, because I felt the attack (on Lam) was justified. I told him he needed to turn himself in, and if he didn't I was going to come and knock him out and drag him to the police station."
He said Hinson's response was to send him a photo of a pistol, with the words "I'm ready."
Reavis has raised questions about both Preschern's memory and vision. In 2014, a friend of Preschern's went "temporarily insane" and punched him in the head, shattering the left side of his skull. He now has a titanium plate in his head and says he could probably be killed by a 10-year-old slapping him. Yet he has since gotten in "lots" of fights.
As for his eyesight, Preschern says he is legally blind without his glasses, and they were knocked off during his fight with Lam. He is "99 percent sure" that the person he saw standing near Lam after the fight was Hinson, but only because he could see the colors of Hinson's traditional outfit: tan pants, no shirt, red-and-black Grateful Dead hoodie. He also says Hinson wore his hair in a blond topknot, like "those old troll dolls."
Reavis was skeptical, because Hinson is balding and his remaining hair is dark.
Preschern was finally arrested in 2016 on a warrant in Portland, Ore., for "trespassing, train-hopping." While there he was visited by two Humboldt County sheriff's detectives. He told some of the truth, not all, when questioned by the detectives.
He was extradited to Humboldt, believing that he was charged with first-degree murder. When he got here he was arraigned on a charge of manslaughter. Five months later he pleaded guilty to felony assault and was released from jail on probation. He is on probation until 2021, "or whenever I pay off my fines." So far he hasn't violated probation and still lives in the Garberville area, though he indicate he lives in his car.
Hinson was arrested in Florida on a warrant a few months after Preschern's arrest and remains in custody.
Testimony was expected to continue today before Judge Larry Killoran.
###