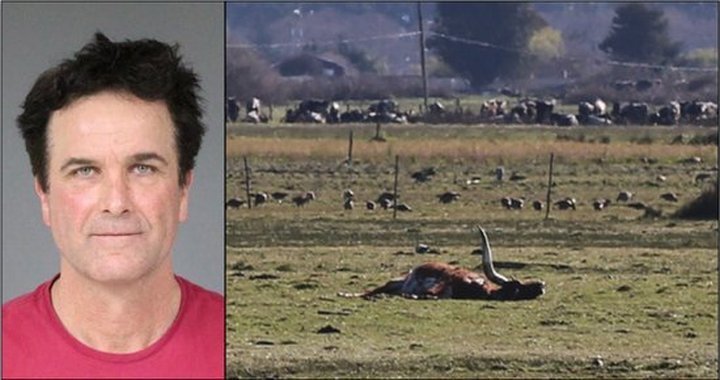 ###
Judge Timothy Canning has denied a defense motion to dismiss charges against Arcata rancher Ray Christie, accused of animal cruelty and dumping hundreds of cow carcasses near state waters.

Canning issued the ruling this morning and scheduled Christie's jury trial for May 13, with a trial confirmation hearing April 29.
The judge said he had reviewed the preliminary hearing transcript, along with written arguments from attorneys, and determined enough evidence has been presented to let the charges stand.
Canning said one of his concerns was "protecting the public from polluted water and unsafe conditions."
The defense had argued previously that the state Fish and Wildlife code Christie is accused of violating is unconstitutional. Canning disagreed.
One of Christie's attorneys, Ken Bareilles, asked again about the return of Christie's computers and cellphones, seized by law enforcement during raids on Christie's properties nearly two years ago. Deputy District Attorney Adrian Kamada responded that he has tried to make it very clear Christie can have those items back. All he's waiting for is the defense to file the necessary paperwork.
Kamada said he has already downloaded all the information he needs and doesn't require Christie's electronic equipment.
Christie, 55, is accused of dumping numerous cow carcasses on his Arcata Bottoms ranch, as well as on other properties he owns or leases in Humboldt County. His practice has been to buy "junk" cows at auction, then attempt to nurse them back to health and sell them. Many die while in his custody.
He also is accused of mistreating animals that were found alive but extremely malnourished, with some too weak to walk.