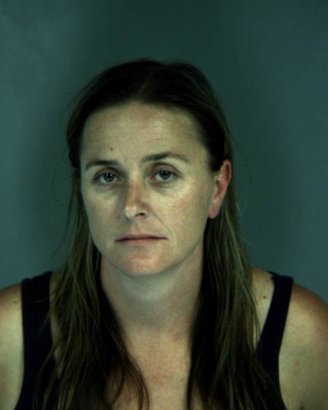 She won't be traveling internationally for at least four years, but this morning Judge Kaleb Cockrum agreed to return Marcia "Marci" Kitchen's passport.
Deputy County Counsel Meagan O'Connell requested the return of the passport, which was seized after Kitchen made two trips out of the country while her vehicular manslaughter case was pending. Cockrum asked O'Connell to prepare a written order asking for the document.
"And because she's in state prison I will sign it," the judge said.
Kitchen, 41, is about three months into an eight-year prison term, which she is serving at the state women's prison in Chowchilla. She is expected to serve about half that time before being released.
The Fortuna resident, who ran over and killed her own daughter and another 14-year-old girl in July 2016, fought the charges for more than two years before pleading guilty in September. Kitchen was driving drunk and fled the scene afterward, claiming she thought she had hit a deer.
The District Attorney's Office did not oppose Kitchen's request for the passport.
"Due to her custody status the People have no objection," Deputy District Attorney Luke Bernthal told the judge.
Outside of court, O'Connell said Kitchen wants the passport "just to have it, so it won't be sitting in the court's file."
O'Connell said she wasn't sure when the passport expires.
PREVIOUSLY: