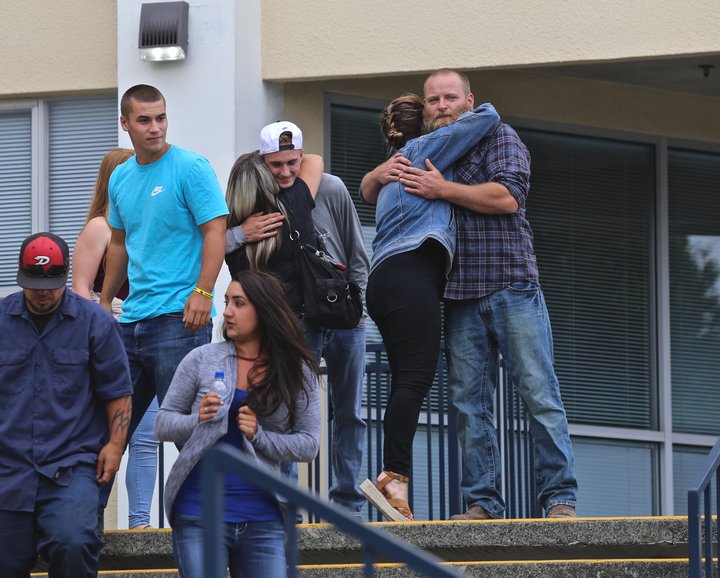 UPDATE/CORRECTION: The original version of this story erroneously reported that the judge, Kaleb Cockrum, indicated this afternoon that he planned to sentence Marci Kitchen to only two years in prison. In fact, the "two years" he was referring to were for the one set of charges, alone — Kitchen still faces a total sentence of as many 11 years.
The Outpost deeply regrets the error. A corrected version of the story is below.
— Hank Sims
###
PREVIOUSLY:
###
Judge Kaleb Cockrum plans to sentence Marcia "Marci" Kitchen to no more than two years for vehicular manslaughter unless new information is revealed that changes his mind.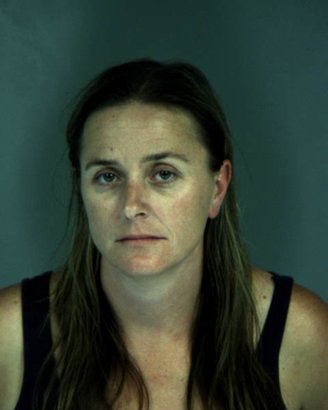 Contrary to what this reporter mistakenly understood, Cockrum was referring to only the vehicular manslaughter charges in Kitchen's case when he said he planned to sentence her to two years. She still could be sentenced to the maximum of 11 years for all charges.
After taking Kitchen's guilty plea to the deaths of her daughter and another 14-year-old girl, Cockrum told Kitchen he plans at this time to cap her vehicular manslaughter sentence at two years. If he decides to sentence her to more, he said, she will be allowed to take back her plea of guilty.
Every seat in Courtroom Three was full today, mostly with friends and family of Kiya Kitchen and Faith Tsarnas, who died after Marci Kitchen's Jeep struck them as they were skateboarding on Eel River Drive the evening of July 12, 2016. She has admitted to vehicular manslaughter while intoxicated, and to fleeing the scene afterward.
Today Kitchen, 40, stood at the front of the courtroom with her attorney Meagan O'Connell, softly answering "Yes, Your Honor," as Cockrum asked whether she understood that by pleading guilty she was giving up her right to a trial. She also said she understood that if she ever drinks and drives and someone is killed, she could be charged with murder.
Outside the courtroom, Deputy District Attorney Stacey Eads said her office has made no agreement about the sentence Kitchen will receive for vehicular manslaughter. She has said previously Kitchen could face about 11 years in custody.
"This is the court's agreement," Eads said.
Eads argued during the hearing that Kitchen should be taken into custody today, given she now faces a prison sentence, is responsible for the death of two young girls and "took extreme efforts to cover up the crime and conceal her actions."
Under the circumstances Kitchen is "likely to flee," the prosecutor said.
Defense attorney O'Connell responded that Kitchen "has made every single court appearance," has turned in her passport and abided by all conditions of bail. She posted $750,000 bail when arrested in September 2016. Before her passport was seized Kitchen made two trips out of the country, but returned to face charges.
Attorney Heidi Holmquist-Wells, representing Kitchen's former husband Joe Kitchen and son Jevin Kitchen in a civil suit against Marci Kitchen, also asked the judge to have her remanded into custody today.
Holmquist-Wells said it's been 770 days since Kiya Kitchen and Faith Tsarnas lost their lives, and during that time it's been nothing but "continuances, requests for travel passes and more continuances" on Kitchen's part.
She said Kitchen "can flee with ease," and the only logical solution is to put her in custody.
Cockrum declined, but set a custody hearing for Sept. 4 so attorneys can argue the issue. The sentencing is set for Sept. 18.
After the hearing, courtroom bailiffs ushered Kitchen out a courthouse side door and into a waiting SUV, along with her boyfriend Josh Pearlston and other supporters.
Cockrum said that in making his decision about sentencing, he will consider the probation report, attorneys' statements and statements from the victims' and Kitchen's supporters. He noted that while she has admitted serious crimes, she has no prior criminal record and has committed no offenses since this crime.
After Kitchen's Jeep struck the girls, she pulled over briefly and then drove home. According to her son, she was intoxicated and asked him to ram her smashed car into a basketball hoop in the driveway. Afterward she was driven to the scene of the collision, where Tsarnas lay dead and Kiya Kitchen fatally injured.
Eureka attorney Patrik Griego, one of two private attorneys who represented Kitchen for 18 months, said many factors, including community pressure and family pressure, could have played into her decision to plead guilty as charged.
"I certainly think the case is very defensible, both factually and legally," Griego said this morning. "I felt comfortable taking it to trial."
Griego said he and co-counsel Ben Okin consulted with "multiple experts" who concluded the fatal wreck could not have been avoided.
"The accident was unavoidable for any driver," Griego said. Experts determined Kitchen was not exceeding the 55 mph speed limit and was driving in her own lane. Eel River Drive is a narrow roadway with no lighting, he said, and the collision occurred at dusk to dark.
Anyone driving at 55 mph, upon seeing something in the roadway, "would not have enough time to swerve or put on the brakes," Griego said. What Kitchen did "is not a crime," he said.
As to Jevin Kitchen's claim that his mother asked him to drive her wrecked Jeep into a basketball hoop, "I don't believe that happened," he said.
"We had investigators talk to the son right after the accident," he said, "and he didn't say that happened at all. Every time the son was interviewed his story got worse and worse and worse."
Griego said Kitchen and her son have a "contentious relationship," and he believes the son also is under heavy pressure.
Community members have accused Kitchen repeatedly of having no remorse. Griego said that is not the case.
"I would describe her as somebody very broken up about the events," he said. He noted Kitchen has never denied being the driver, admitting it "right away" and providing law enforcement with the key to her house.
"She is really, really mourning," Griego said, "and a nice person who I enjoyed working with."
Griego and Okin represented Kitchen until March, when they withdrew from the case because she could no longer afford to pay them.
Defense attorney O'Connell, on the sidewalk bidding Kitchen good-bye as she was driven away, said she could not comment on why Kitchen decided not to go to trial.
###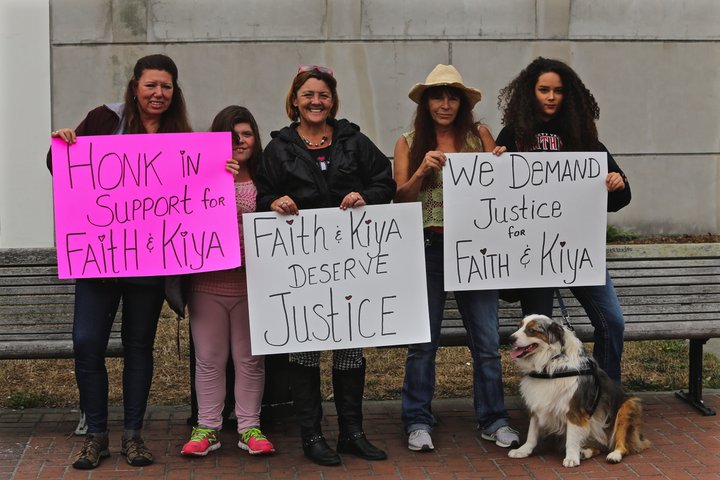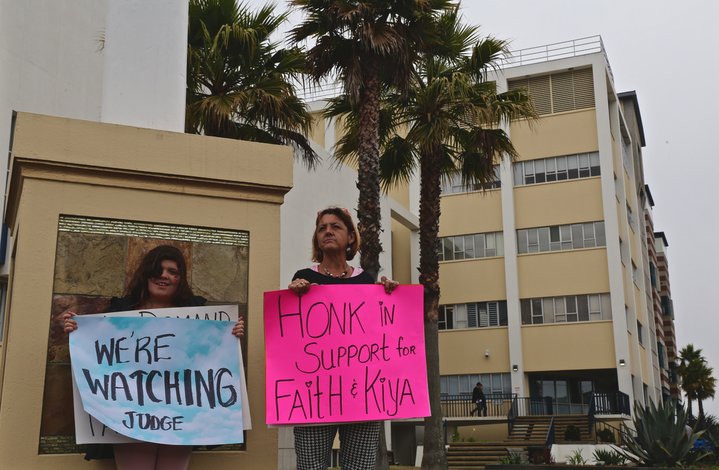 ###
THE KITCHEN CASE: