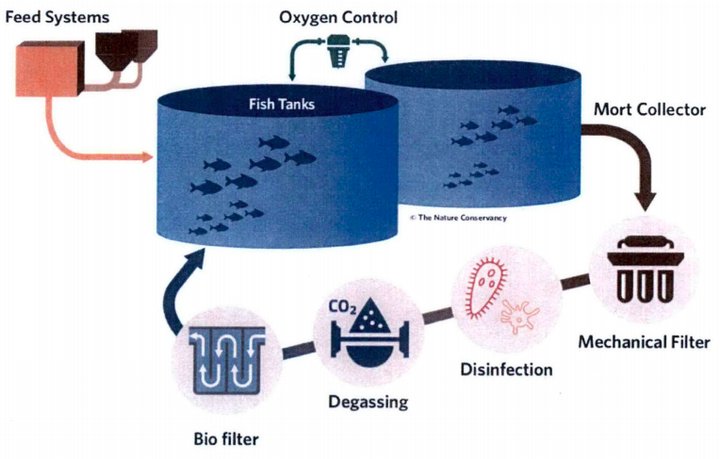 In the five-plus months since Norwegian aquaculture firm Nordic Aquafarms announced plans to build a large-scale, land-based fish farming facility on the Samoa peninsula, we've heard a lot about the potential benefits to the local community, including dozens of jobs and hundreds of millions of dollars in revenues and local investments.
But wouldn't you know it? There's a catch!
Company representatives are scheduled to give a presentation at Tuesday's Board of Supervisors meeting, and according to a fact sheet attached to the agenda they'll announce that the company requires certain financial incentives before the project can be developed here in Humboldt County.
Specifically, there are two potentially expensive problems that could make the project a "no-go." One is the water supply; the other is the toxic brownfield site where the plant would be located.
"The available surface water has high and variable turbidity," the fact sheet notes. Therefore, secure infrastructure will be required to ensure that Humboldt Bay Municipal Water District can supply clean water to the peninsula.
Meanwhile, the former pulp mill property remains a chemical-laden brownfield site despite an EPA-led cleanup in 2014 that saw three million gallons of highly caustic pulping liquors removed from the site.
The items in the agenda packet don't indicate how much money Nordic Aquafarms will request, or from whom. It just notes that the above-mentioned issues "are local risks that our projects normally would not have to deal with, and thus we would not incur costs on."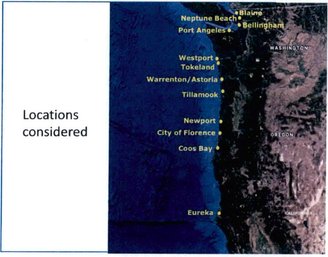 In a series of local public presentations earlier this year, company founder and U.S. President Erik Heim and his wife, Commercial Director Marianne Naess, said the company conducted an extensive review of possible locations up and down the West Coast before determining that the Samoa site was the best option.

But it's all contingent on due diligence, the company's fact sheet cautions. That process should be completed sometime next month, according to company estimates.
In February the Harbor District agreed to lease the 30-acre Samoa property to a subsidiary of Nordic Aquafarms, called California Marine Investment Corporation, for 30 years following an option period of up to three years, during which the company could back out.
The Harbor District is collecting $20,000 per year during the option period, and if the full lease kicks in the company will pay the Harbor District $500,000, and rent will jump to roughly $159,000 per year.
But, again, the whole deal remains contingent on due diligence … and money, apparently.
"Moving forward involves establishing that a competitive project can be developed in Humboldt," the company says in materials for next week's meeting.