Although the soaring number of local Covid-19 cases may force Humboldt County courts to close, for now the jury trial of murder suspect Brandon Matthew Watson is still scheduled to begin this week.
"We have the governor threatening to shut us down," Judge Christopher Wilson said this morning while conferring with attorneys about the status of the Watson case. He set another hearing for Thursday to determine whether jury selection will resume at the end of the week. As of today, about half of necessary jurors have responded to summons for the trial, which is expected to last 30 days.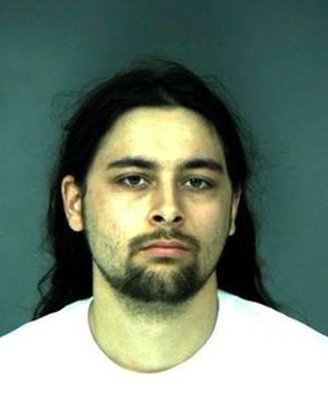 Watson is accused of two stabbings, both involving bar fights. He allegedly killed a man in an Arcata alley and also knifed and seriously injured two men behind a bar in Eureka.
Deputy District Attorney Roger Rees and defense attorney Andrea Sullivan have discussed resolving the case before trial, but Rees told the judge this morning that a life sentence in prison is the sticking point.
"Mr. Watson is not prepared to accept a life sentence and we are not prepared to reduce the charges to manslaughter," Rees said. The prosecution has offered Watson a deal for second-degree murder with use of a deadly weapon.
"The victim in the (murder) case went into the alley first," Rees said. "Mr. Watson followed him … I believe the jury will return a first-degree verdict."
As time goes on without the trial proceeding, the prosecutor said, "My concern is we might lose some jurors."
Wilson noted that with the Covid-19 threat plus the holiday season, "things have really slowed to a trickle."
###