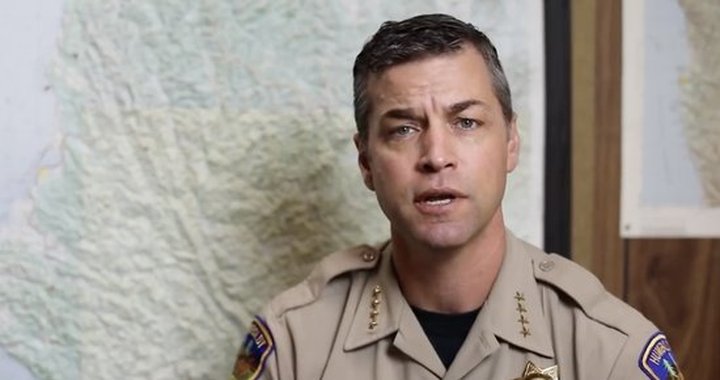 ###
The California Department of Justice's three-year investigation into the Humboldt County Public Administrator's Office came to an anticlimactic and unenlightening conclusion on Monday with the public release of a three-sentence memo from Senior Assistant Attorney General James Root to District Attorney Maggie Fleming. The message basically said that the state had completed its investigation and would not be pursuing criminal charges.
This resolution leaves a lot of questions unanswered, and many local residents expressed frustration — in our comment section and on social media — that county employees would apparently get away scot free despite records showing that for years they'd been allowed to purchase vehicles, electronics, firearms and other valuables from estates of the recently deceased, estates entrusted to the county's own Public Administrator Bureau.
As previously reported, such self-dealing violates California government code section 27443, making it a crime punishable by a $1,000 fine, up to a year in the county jail or both. And the law says, "Upon conviction of this section a person forfeits his office."
But Humboldt County Sheriff William Honsal says he's not done looking into this matter. In response to questions from the Outpost he sent an email Thursday morning saying, "Once I have all the facts, I will hold those employees accountable for their actions."
Honsal said he has requested that the Department of Justice forward a copy of its criminal investigation to his office for review. "Once I have that investigation, I will complete my internal investigation and review of this case," he wrote. "The DOJ interviewed several people (past and present employees), collected evidence, conducted an audit of the [Public Administrator] books, as well as reviewed reports. I need to get all of that information before making a final determination."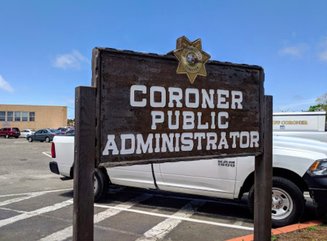 The Humboldt County Sheriff's Office assumed jurisdiction over the Coroner-Public Administrator Office in February of 2015. An Outpost investigation into estate sales receipts found that the pattern of illegal transactions dated at least as far back as 2013, under then-Coroner/Public Administrator David Parris, and continued through the tenure of former Sheriff/Coroner/Public Administrator Mike Downey. During that time, former Coroner/Public Administrator and Eureka Mayor Frank Jager returned to the office to work as executor of estates. He later purchased a 2001 Chevrolet S10 pickup from an estate being liquidated by the Public Administrator.
A handful of the illegal purchases were made by sheriff's deputies who remain employed by the Humboldt County Sheriff's Office.
In Humboldt and other counties throughout the state, the Public Administrator is assigned to manage estates in a variety of circumstances, including those in which there's no will and no heirs of the deceased can be located. They also take responsibility when assigned by the court or when an heir names the Public Administrator as executor.
Honsal took over as sheriff-coroner-public administrator in May 2017, and this controversy came to light the following month. One of Honsal's first responses was to order all Sheriff's Office deputies to return items purchased from Public Administrator-handled estates since February 2015, when the Sheriff's Office was consolidated with that of the Coroner/Public Administrator.
Those items, including a 70-inch TV, a computer, a 1976 Corvette, a 2001 Toyota 4-Runner and a Ford F150 pickup, have been kept in storage ever since, much to Honsal's frustration. Asked what will happen to those items now, Honsal the estate cases, which have been held in probate, "will now be opened up for the property to be sold according to our policy and procedures and probate code. Once all the property is sold, the estates will be closed and the assets will be distributed to the person entitled to them."
We asked Honsal a few more follow-up questions. How does his office ensure that estate items are sold at fair-market value? Are public auctions held? What kind of public notice does his office give for sales of estate items?
In response he copied-and-pasted the relevant portions of his department's updated Public Administrator policy and procedures manual. Among those policies is a provision that all estate property received by the Public Administrator Bureau will be documented via digital video and cataloged with receipts.
The manual further says that all firearms, jewelry and cash will be photographed in the place where they were discovered, then packaged for storage at the Public Administrator's office. Some more provisions:
Cash will be counted in front of a witness. If no witness is present at the scene, the cash will be sealed and documented with the responding officer's signature along with the time and date collected, stored, and subsequently counted with a witness at the PA Office.

All firearms seized will be entered into CLETS [the California Law Enforcement Telecommunications System] as stored property associated with the specific estate within 24 hours.

All other property will be stored at the decedent's residence, if applicable, or in a rented storage unit.

All vehicles will be stored at a designated storage location. … [and] sold "as is."
The Public Administrator shall sell decedent's personal property at public auction unless specific factors make sale at public auction impractical, i.e. the cost of holding an auction exceeds the estimated value of estate property.
Official notice of estate sales must be posted at the County Courthouse, the Coroner's Office and in a local newspaper of general circulation.
The manual also says that, regardless of value, no estate property entrusted to the Public Administrator can be sold, transferred, or given away to any of the following people:
Employee, former employee, or current volunteer of the Humboldt County Sheriff's Office
Relatives or domestic partners of any employee of the Sheriff's Office

Any person or company that has an active contract with or performs a duty for the Public Administrator's Office

Any person whose receipt of the property may pose a potential "Conflict of Interest," either actual or perceived

Any county public official
Asked how his employees search for heirs, Honsal said they use several state, local and internet databases and may also employ investigative firms.
###
PREVIOUSLY: