A Tennessee man charged with beating a mentally ill man to death in September 2019 may himself be mentally incompetent to stand trial.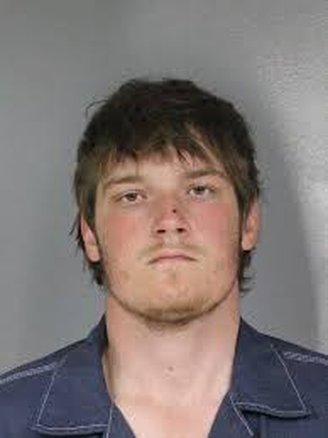 This morning Deputy Conflict Counsel April Van Dyke, representing 23-year-old Connor O'Neal Whited, declared a doubt as to his mental fitness. Judge Kaleb Cockrum then suspended criminal proceedings against Whited and appointed a doctor to evaluate him.
Whited appeared on camera in the jail's video conference room. Compared to previous court appearances, he looked somewhat dazed.
The doctor's report is due July 30.
Whited is charged with beating 55-year-old Brett Keiling to death with a club. Keiling was found seriously injured in an Old Town alley and died in a hospital 12 days later. A lifelong Indiana resident, he had recently moved to Eureka. Keiling had a long history of both crime and mental illness.
Deputy District Attorney Luke Bernthal was in court this morning for the prosecution.
PREVIOUSLY: