Because a large amount of evidence was just turned over to the defense, today's preliminary hearing for murder suspect Connor O'Neal Whited has been reset for next month.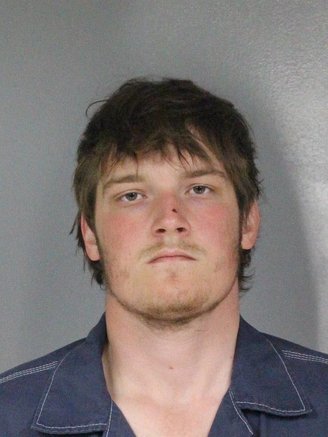 "I am not ready," Deputy Conflict Counsel April Van Dyke told visiting Judge Marjorie Carter this morning.
Van Dyke also requested more evidence from the District Attorney's Office, including recordings of several phone calls victim Brett Keiling placed to a church, and one phone call "placed by the victim at 3:30 in the morning on the day of this incident."
The 55-year-old Keiling, a lifelong Indiana resident who had recently moved to Eureka, was found badly beaten in Opera Alley on Sept. 26. He died from his injuries 12 days later. It's alleged that Whited, 22, beat Keiling to death with a club. Police have said Whited is from Nashville, Tenn.
Keiling had a long criminal history in his home state. His rap sheet includes a 2011 federal indictment for threatening to stab an employee of then-Rep. Joe Donnelly. Keiling was initially ruled mentally incompetent to stand trial, but after several months of anti-psychotic medication he recovered enough to plead guilty.
In 2013 he was placed on three years of probation.
According to Keiling's obituary, before he moved to Eureka he was living at a church facility called Apostolic Temple Village in South Bend, Ind.
Whited's preliminary hearing is expected to last two days and is now scheduled for Nov. 25. He is being held on bail of $1,015,000.
Deputy District Attorney Adrian Kamada is prosecuting the case.
###
In other continuance news, the preliminary hearing for hit-and-run suspect Jeffry Lee Tsarnas was delayed again today and is now scheduled for Dec. 20.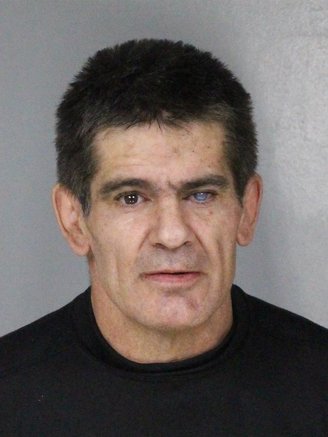 Tsarnas, father of a 14-year-old girl killed in a hit-and-run collision in July 2016, is accused of leaving the scene after allegedly running over and injuring a woman on Fernbridge on Nov. 27, 2018. The following day he went to a California Highway Patrol office and acknowledged being the driver.
The victim, 48-year-old Marie Kelley of Garberville, was in the courtroom today. Kelley has a noticeable limp. She is being represented by Eureka attorney Patrik Griego.
The preliminary hearing for Tsarnas, 56, has been continued numerous times for various reasons. Often it's because no courtrooms are available for a three-hour hearing. Last time a prosecution witness wandered away during a break, and today Deputy District Attorney Roger Rees was not available.
Tsarnas, who is not in custody, is represented by private attorney Neal Sanders.
###
PREVIOUSLY: