With the Humboldt County Courthouse closed down by the coronavirus, new dates were set this morning in the cases of several defendants charged with murder.

###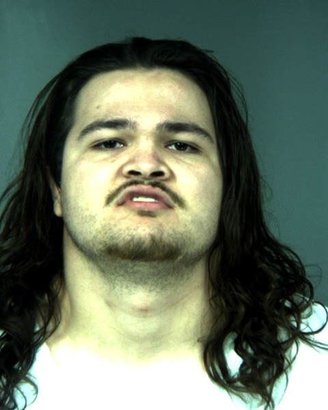 The oldest case is that of 29-year-old Hoopa resident Gearold Lee Sotolongo, who has been in jail more than four years for the alleged murder of Rodger Allan Yale in February 2016. Yale died after being stabbed once in the heart as he sat outside the gas station and mini-mart in Hoopa. The knifing was recorded on the store's video camera.

Sotolongo's trial had been scheduled to begin today, but all jury trials are on hold until the courthouse reopens. Judge Christopher Wilson set a new trial date of Sept. 14, with a trial confirmation hearing on Aug. 11.
Deputy Public Defender Luke Brownfield appeared today via video conferencing, standing in for Sotolongo's attorney, Public Defender Marek Reavis. Reavis is on administrative leave for reasons that have not been publicly stated. Deputy District Attorney Roger Rees appeared for the prosecution.
###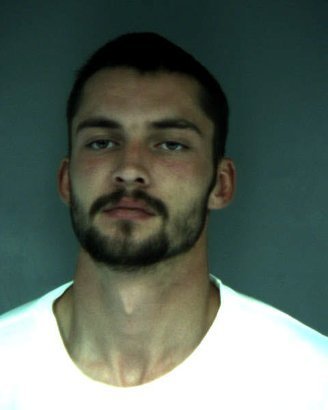 Sentencing was continued today for convicted murderer Maxx Robison, who has admitted killing a 19-year-old Eureka woman by opening fire on a car parked outside McCullen's Motel in Eureka.

Robison, 24, was scheduled to be sentenced today for the June 2016 murder of Rihanna Skye McKenzie and the attempted murder of McKenzie's boyfriend Elisha Mansell, who were in the car when Robison fired on the vehicle with a high-powered rifle. Robison and Mansell had argued earlier that night, and Robison's plan was to shoot up Mansell's car in retaliation. "There wasn't supposed to be anybody in there," Robison told his girlfriend during a phone call tape-recorded by jail staff. "There was just supposed to be a car. I was aiming at a car."

But McKenzie and Mansell, in the early-morning hours, were sitting in the vehicle outside their motel room. McKenzie was hit several times and died shortly afterward. Mansell was unharmed, though he later found a bullet hole in his cap.
Today Judge Christopher Wilson, at the request of the defense, reset the sentencing for May 28.
PREVIOUSLY:
###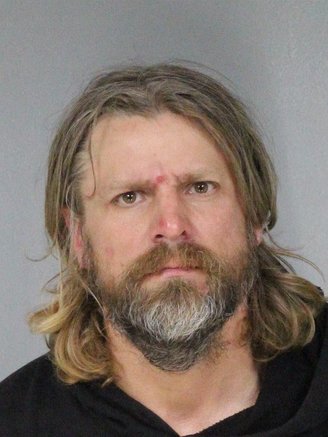 The preliminary hearing has been postponed for Jason Ryan Barnes, accused of murdering a man who died three days after Barnes allegedly struck him with a skateboard.
Barnes's next court date is June 11, when a preliminary hearing date may be set. On Dec. 22, 2018, victim Bernhard "Ben" Bertain was trying to intervene in a fight between Barnes and a woman at Burre Center. He was leaving when he was hit with the skateboard.
Although Bertain initially did not ask for medical treatment and did not want to speak with police, he died on Christmas Day after calling for an ambulance because he was having trouble breathing.
He was initially taken to Mad River Community Hospital in Arcata, then transferred to a Napa hospital where he died. Bertain was 58.
PREVIOUSLY:
###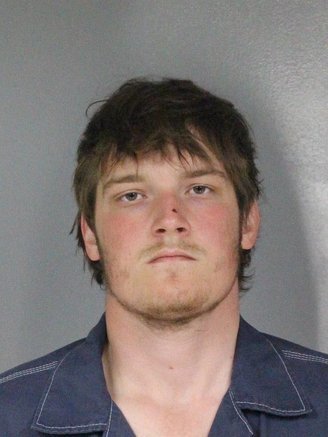 Another preliminary hearing, that of murder suspect Connor O'Neal Whited, has been rescheduled for July.

This morning Judge Christopher Wilson set Whited's hearing for July 8. Deputy District Attorney Roger Rees told Wilson he expects the hearing to take two to three hours, with Eureka Police Department Detective Ron Harpham the only witness for the prosecution.
Whited, 23, is accused of clubbing a mentally ill man to death in an Old Town alley on Sept. 26. Victim Brett Keiling, 55, had a long history of mental illness and related arrests. He was a lifelong Indiana resident who had recently moved to Eureka.
Deputy Conflict Counsel April Van Dyke, Whited's attorney, has filed a motion to have some evidence excluded because of alleged problems with the Miranda rights advisement Whited was given.
The motion to bar some evidence will be heard on the same day as the preliminary hearing.
PREVIOUSLY: