A tragic accident, or a mother who'd had enough of her son's constant death threats and physical abuse?
Pamela Faye Millsap is accused of voluntary manslaughter in the Feb. 18 death of her 17-year-old son, killed by a blast from the shotgun she was holding. On Thursday, during Millsap's preliminary hearing, a disturbing portrait emerged of an angry, violent boy who assaulted even his own grandmother.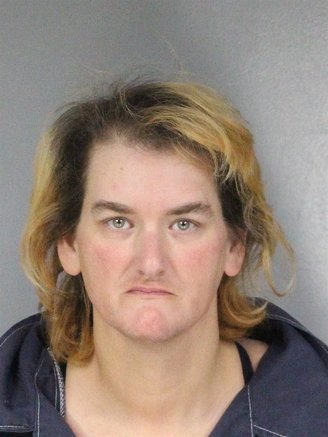 Under cross-examination by defense attorney April Van Dyke, Eureka police Detective Corrie Watson confirmed what Millsap, her boyfriend and the grandmother told her about John Doe's behavior.
Among those accounts: On many occasions the boy had punched his mother's boyfriend in the head. He hit and slapped his mother. Even his 60-year-old grandmother wasn't immune.
"He slammed a trash can lid on her hand and hit her in the face … he threatened to stab her eyes out," Van Dyke said. The detective confirmed that's what the grandmother described.
She also told Watson the teen was constantly agitated and threatened "all the time" to kill his family. He specified he would do it while they were sleeping.
On the night he died, John Doe announced to his mother that he was going to invite his friend "Dave," a 46-year-old man who the family disapproved of, to come over. Millsap told Watson her son then said he would kill her and his 10-year-old half-sister if she called the police on Dave.
At that point Millsap went and got her shotgun, loaded and cocked it, and walked into the living room. She put the safety on. Her daughter Jane Doe was in the room, sitting on her bed.
Both Millsap and Jane Doe said when John Doe saw the gun he grabbed the barrel.
"He told (Millsap) he was going to beat her ass," Van Dyke said. "He told her he was going to kill her and her daughter. He said he was ready to go to prison. He told her he could kill her and his sister and get away before the police even got there."
Millsap told police she managed to pry the boy's hands off the gun barrel. She had been pointing it downward when he grabbed it and pulled it up to his neck, saying he was ready to die. When he lunged for the gun a second time, it went off.
Millsap said her finger was not on the trigger and the safety was on.
Jane Doe would later say "I thought I was going to become an orphan because of the things (John Doe) was saying."
During a 911 call, which will be played today for Judge Kaleb Cockrum, Millsap screamed "Get an ambulance here now!" and "The safety was on but the gun went off!"
Millsap's boyfriend was in the shower, getting ready to work a night shift, when the shooting occurred.
Testimony is expected to resume this afternoon, which will be the third afternoon of the preliminary hearing.
###
PREVIOUSLY