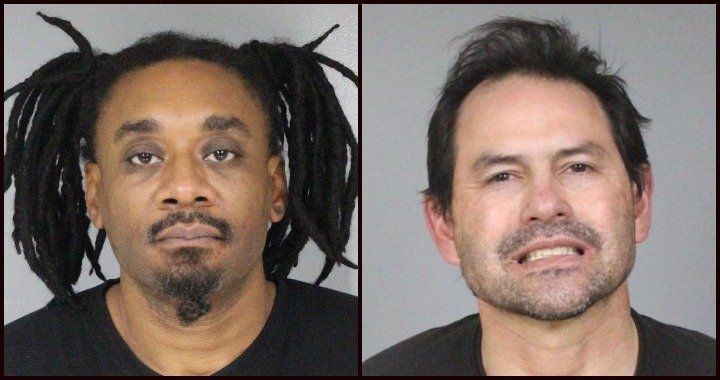 ###
Despite facing his own criminal charges, attorney Michael Acosta will continue to defend sex-trafficking suspect David Anderson II.
This morning Judge Timothy Canning denied the prosecution's motion to disqualify Acosta, who has been charged with selling drugs out of his home in Eureka.
During the hearing, streamed live from the courthouse, Anderson told the judge he "definitely" wants Acosta to continue as his lawyer. And Canning noted that under the law, "the presumption is that the defendant's chosen counsel should not be relieved."
Canning did say he was concerned about some of Acosta's behavior, including leaving a disc with confidential information in a place where it could have been found by members of the public.
The court had appointed Deputy Conflict Counsel April Van Dyke to discuss the issue with Anderson and advise him on the risks and benefits should he choose to keep Acosta. Van Dyke told the judge this morning that she had discussed the motion to disqualify with Anderson.
Anderson, 48, has already been convicted once of sex-trafficking a teenage girl. He was arrested again in December 2018 after a Eureka 16-year-old reported Anderson had raped, sodomized and forcibly orally copulated her. Anderson also allegedly forced or persuaded the girl to engage in prostitution.
Anderson faces life in prison if convicted of all charges. His preliminary hearing is set for June 8.
PREVIOUS ANDERSON:
PREVIOUS ACOSTA:
###
Another preliminary hearing scheduled for June is that of Pamela Millsap, accused of shooting her 17-year-old son to death in February at their Union Street home.
This morning Judge Kaleb Cockrum rescheduled Millsap's preliminary hearing, which had been set for today, for June 16.
Millsap, 38, is charged with voluntary manslaughter, child abuse and a weapons allegation. She shot her son with a shotgun while his 10-year-old sister was in the residence.
Deputy Conflict Counsel April Van Dyke, representing Millsap, has filed a so-called "827 petition" seeking the boy's criminal record as a juvenile. He was killed just days before his 18th birthday.
Hours after Millsap's arrest the Union Street home caught fire, causing heavy damage and killing a cat and some pet mice. Fire officials said the blaze was caused by combustibles left too near a heater.
PREVIOUSLY:
###
A new attorney was appointed today for Alma Ahumada-Mendoza, charged with being an after-the-fact accessory to an August murder in Rio Dell.
Judge Larry Killoran appointed Lake County lawyer Thomas Feimer to represent Ahumada-Mendoza, who was traveling with alleged killer Demetrius Coleman when they were both arrested in North Dakota.
Both the Public Defender's Office and private attorney Russ Clanton declared a conflict of interest and had to step down.
Clanton said this morning there are some "urgencies in this case," though he didn't specify. Clanton told Feimer, who appeared by video, that he would discuss the issues with him.
Coleman allegedly shot Johnny Mack Renfro on a Rio Dell street. The shooting was captured on video.
As of now, the preliminary hearing for Coleman and Ahumada-Mendoza remains set for July 28. Coleman's attorney is Andrea Sullivan, also from Lake County.