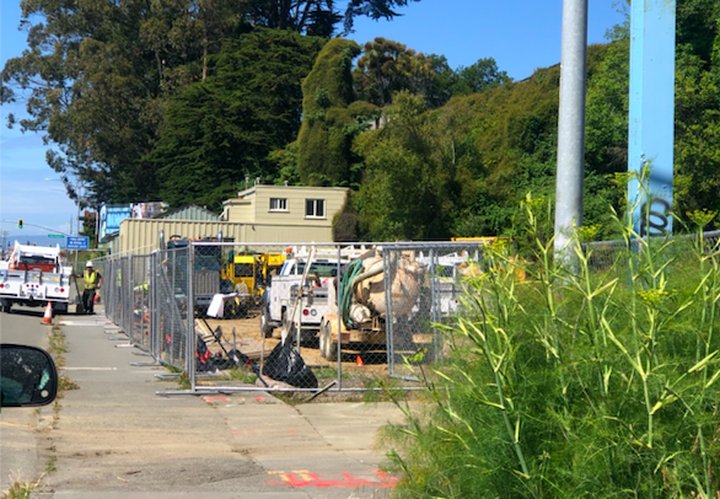 Even in the midst of a pandemic, people lined up for the Chipotle Grill grand opening in Eureka and local news outlets have continued to cover the construction of the highly anticipated In-N-Out. But lately there has been a bit of a lull in news about another franchise that will soon join the cluster of fast-food chains emerging on Broadway.

That is why the Outpost is happy to report that construction on the Eureka KFC is in progress on Broadway near Hawthorne and the lot — which used to house the notorious Blue Heron Motel — will soon be used to serve you some finger lickin' good grub.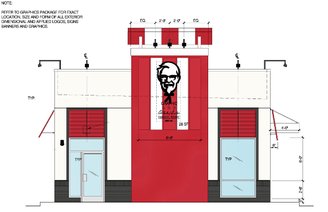 The KFC's project design was approved by city staff last year, and contracting company Pacific Builders began work on the site in January. But construction was halted when the COVID-19 pandemic hit, Pacific Builders co-owner Nick Lucchesi told the Outpost this afternoon.

After the months-long pause, the crew got back to doing preliminary site work last week. Assuming everything goes as planned, Lucchesi said, construction should be complete by October.

Exactly how soon you'll be able to enjoy the Colonel, however, is still unclear.

Eureka Public Works Director Brian Gerving told the Outpost that he would expect and hope for the business to be operational by this fall, but he is not entirely sure if that will happen. Attempts to reach the owner have been unsuccessful at the time of publication, and the Outpost will update when we know more.

Gerving did want to say that he is thrilled to progress being made on the long-vacant Broadway lot. "The city is really excited to see redevelopment of that property and to see the project come to fruition," he said.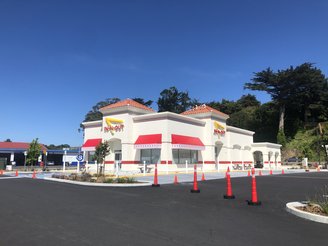 As for the In-N-Out down the road from the KFC construction site, an opening date is still not known. An In-N-Out customer service representative told the Outpost this afternoon that the Eureka location is currently accepting applications and that no official date has been set for the grand opening.
##