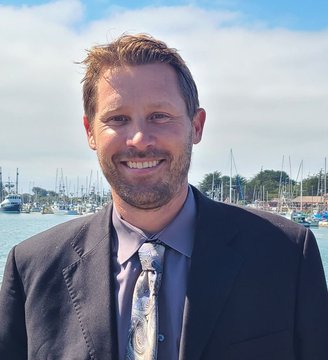 Humboldt County has a new Public Defender: Luke Brownfield.

The Board of Supervisors voted unanimously in closed-session this morning to appoint Brownfield to the position, elevating the attorney to the top job in the office where he has worked since 2015.
Prior to joining the Public Defender's Office, Brownfield spent four years working on the other side of the courtroom as a deputy district attorney and heading up the Child Abuse Services Team.
Brownfield will presumably try to bring a bit of stability back to an office that has seen considerable drama and upheaval in recent years. After longtime Public Defender Kevin Robinson retired in 2016, the Board of Supervisors appointed David Marcus to the job, a decision that was immediately controversial, with a number of defense attorneys saying the hiring process was unfair and Marcus was unqualified.
Not long after his hiring, all nine of the county's deputy public defenders sent a letter to the board urging them to reconsider, and local attorney Patrik Griego filed a lawsuit alleging that Marcus didn't meet the state's minimum requirements for the position. A number of experienced attorneys in the office bailed before Marcus resigned after just nine months on the job.
Marcus was briefly followed by former conflict counsel attorney Kaleb Cockrum, who was appointed to a judgeship shortly thereafter. He was followed, in 2018, by Marek Reavis, who mysteriously — to the public, anyway — appeared to go AWOL last year. (Officially, he retired on July 4 of this year.)
One other bit of drama: Brownfield was listed as an accomplice in an incendiary lawsuit brought by former Deputy Public Defender Rory Kalin, whose suit accuses Humboldt County Superior Court Judge Gregory Elvine-Kreis of using anti-Semitic insults before drunkenly tossing him off a houseboat on Shasta Lake. Elvine-Kreis denies any wrongdoing, and Brownfield has backed him up.
Through all this turmoil, Brownfield has been a steady presence in the Public Defender's Office, serving as the assistant public defender for the past four years.
###
Here's a county press release with more information:
The Humboldt County Board of Supervisors today appointed Luke Brownfield as the new Public Defender. He replaces Marek Reavis, who retired on July 2. Brownfield was appointed as the Acting Public Defender effective July 4.

"With his experience and leadership, we are fortunate to have Luke as the new public defender for our community," said 3rd District Supervisor and Vice Chair Mike Wilson. "We would also like to thank former Public Defender Marek Reavis, for his years of service to the community."

Brownfield, a Humboldt County native, started his career as a defense attorney in Placer County where he served for 3 years. He then moved back to the North Coast, where he led the Child Abuse Services Team (CAST) for 5 years with the Humboldt County District Attorney's Office. Brownfield then left for the Public Defender's Office where he has been for 6 years and served as the Assistant Public Defender for the last 4 years.

"I am very grateful to the Board of Supervisors and the people of Humboldt County for this fantastic opportunity to serve our community," said Brownfield. "The Public Defender's Office holds a special place in my heart. Having worked in the office for the last 6 years, I am excited to lead a team of such exceptional attorneys and amazing staff. Having been born and raised in Humboldt, I have a great respect for the work that is done here by so many."

Brownfield ensures the Public Defender's office will continue to defend and protect the rights, liberties, and dignity of those accused of crimes who cannot afford to retain counsel. However, the office now has a unique opportunity to help the community by providing more than just criminal defense.

"Rather than focusing solely on criminal representation and courtroom advocacy, I plan to address the broader social problems that underpin criminal behavior by addressing our clients' underlying needs in addition to their criminal defense," said Brownfield. "The types of problems that many public defense clients face – such as drug addiction, poverty, and homelessness – cannot be adequately addressed by a lawyer alone. Thus, engaging social workers within the public defense setting will provide great benefits to our clients and the County of Humboldt."