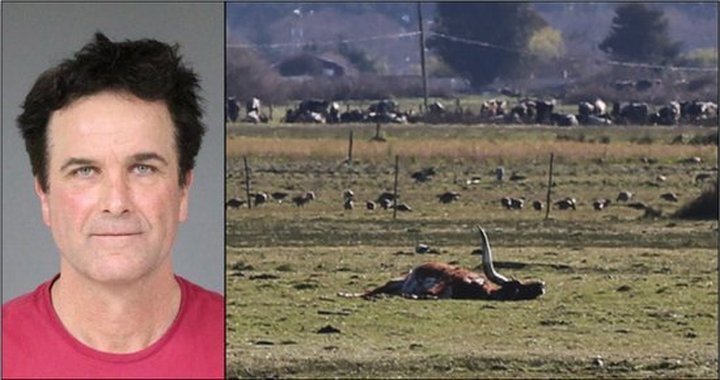 ###
Two things are certain about the second trial of Arcata rancher Ray Christie: It won't include misdemeanor charges of dumping cattle carcasses, and it won't happen on Oct. 4.
What's still uncertain is whether the jury that hears evidence of alleged animal cruelty will also learn that Christie was convicted of piling dead cattle within 150 feet of state waters.
This morning Judge Christopher Wilson denied a motion for new trial filed by Christie's former attorney, John Cogorno. With that decided, Deputy District Attorney Steven Steward moved to dismiss 10 misdemeanor charges the first jury couldn't decide.
Wilson also granted a motion to continue filed by Rick Richmond, Christie's new attorney from a Los Angeles law firm. The trial-setting is scheduled for Oct. 6, and on that day dates may also be set for pretrial motions.
The main issue is whether the second jury will hear about the carcasses, and also that there was evidence Christie altered identification tags on some cows.
"I don't think (that evidence) can come in," Richmond told the judge. But Wilson said it could be argued that the carcass issue "Is part and parcel of the offense."
In 2018 Christie's ranch on the Arcata Bottoms was raided by numerous law enforcement agencies. They also raided properties Christie owns or leases throughout the county. Along with many carcasses, officers found cows that were near death from apparent starvation.
Christie's first trial ended with convictions on some misdemeanor charges, but the jury deadlocked on 10 misdemeanors and all four felonies. On the felonies the jury voted 11-1 for guilt.