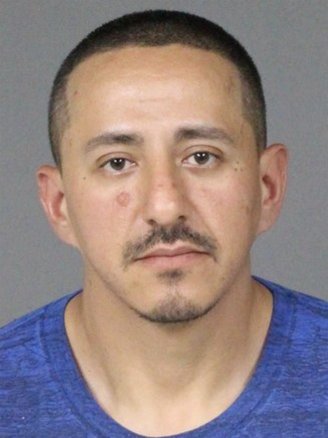 A Eureka man who robbed two local businesses last year was sentenced this morning to 10 years in state prison.
Judge Kaleb Cockrum sentenced 37-year-old Harley Joe Adkins after Adkins pleaded guilty to two counts of second-degree robbery and admitted the special allegation that he has a prior "strike" conviction.
Adkins was sentenced to five years on each count, to run concurrently. But the sentence was doubled because, as Cockrum pointed out, "You're pleading guilty to two fresh new strikes."
Deputy District Attorney Shelly Small, reciting a factual basis for the plea, said Adkins robbed Murphy's Market in Sunny Brae on May 23, and two weeks later robbed a Shell service station on Broadway in Eureka.
"He entered Murphy's Market and handed the cashier a note saying 'I don't want to hurt you; give me all the money in the till,'" Small said. The cashier complied "out of fear" and Adkins made off with $600 in cash.
On June 6, Small said, Adkins entered a Shell station on Broadway, giving the cashier a note that read "Give me all the money in the till and no-one gets hurt." He escaped with $150.
Defense attorney Zack Curtis said Adkins was suffering from drug problems at the time and took responsibility by pleading guilty.
"He intends to do his time and rehabilitate himself to the best of his ability," Curtis said.
PREVIOUSLY:
# # #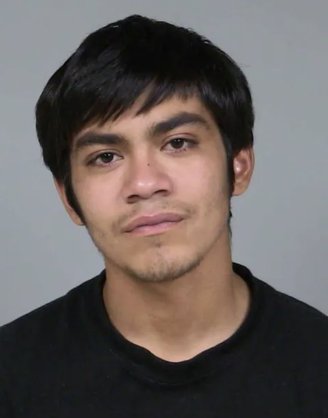 Also today before Cockrum, the preliminary hearing for murder suspect Daniel Armendariz III was rescheduled for Feb. 1.
The all-day hearing was expected to begin this morning, but no courtroom was available. Cockrum said the only option would be to hold the hearing "over several afternoons." Defense attorney Meagan O'Connell was not willing to do that, saying Armendariz wants a continuous preliminary hearing.
The 20-year-old Armendariz is one of two suspects in the killing of Hoopa resident Julian "Jules" Tripp, who according to witnesses was first stabbed and then shot with an assault rifle during an altercation off state Highway 96.
The alleged stabber and shooter is Bronson Moon Lewis, 19, who is scheduled for trial next month. In addition to murder, Lewis is charged with weapons violations and torture. Armendariz is accused of murder and conspiracy.
Four witnesses appeared via Zoom this morning and were ordered to return on Feb. 1. They are Milton Mabry, Dale Mabry, Klynn Dowd and Farah Dowd. Dale Mabry and the Dowds testified during Lewis's preliminary hearing.
The prosecutor in the case is Deputy District Attorney Trent Timm, who strongly objected this morning to further delays in the case.
O'Connell had made an oral motion to continue, taking Timm by surprise.
"She's had this case for over a year and has requested numerous continuances over the objection of the People," Timm said. "… Mr. Tripp, the man who was murdered, deserves better than this."
Timm said he believes O'Connell is doing all she can to prevent Armendariz's case from being joined with Lewis's.
O'Connell did not respond to Timm's statement. She said she hasn't been able to see or even speak by phone with Armendariz at the jail because of Covid restrictions, and she needs to talk with him in preparation for the hearing.
In the end, it was lack of time and space that determined the outcome.
"Mr. Armendariz is entitled to a continuous hearing," the judge said. "I'm not able to give him that."
Prosecutor Timm also moved to disqualify Judge Timothy Canning from the Armendariz case, swearing under oath that the prosecution cannot receive a fair impartial hearing before Canning because he is "biased against the People."