Defense attorney Russ Clanton has filed a motion to dismiss the case against Bronson Moon Lewis Jr., one of two men accused of the grisly murder of Hoopa resident Julian "Jules" Tripp in July.
Clanton also filed a motion to unseal a law enforcement search warrant used in the case. Attorneys are scheduled to meet privately with Judge Kaleb Cockrum this afternoon to discuss that motion.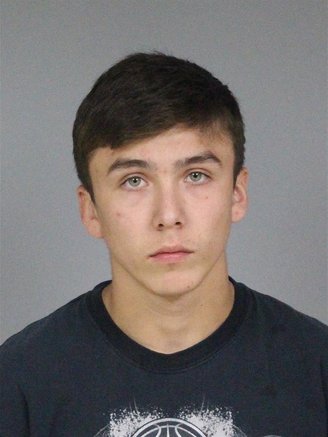 Lewis, 18, and Daniel Armendariz, 19, are accused of killing the 42-year-old Tripp during an altercation on HIghway 96 between Hoopa and Weitchpec. According to witnesses during Lewis's preliminary hearing, Tripp was first stabbed and left lying down a bank near the roadside. Then, Lewis allegedly went to Hoopa and picked up an assault rifle, which he used to finish Tripp off.
Deputy District Attorney Trent Timm, who is prosecuting both men, told Cockrum today he has not had time to file a response to the dismissal motion, and a response will take him "three weekends" to complete. Cockrum ordered Timm to have the response in by Feb. 11. Arguments on the motion are set for Feb. 25.
Lewis's preliminary hearing was held shortly after his arrest, and he is waiting for a trial date to be set. But Armendariz's case has not yet been to preliminary hearing.
Yesterday Armendariz's attorney, Conflict Counsel Meagan O'Connell, said she plans to have tissue samples taken from Tripp's remains and have the samples analyzed by a laboratory in Nevada.
Armendariz's next court hearing is Feb. 3, when a date for a preliminary hearing may be set.
Lewis and Armendariz were among five teens who were in Lewis's pickup truck when they came upon Tripp's truck and camper parked along Highway 96. Driver Dale Mabry bumped into the camper, and an enraged Tripp jumped out and began throwing rocks at Lewis's truck. Witnesses said Lewis and Armendariz chased Tripp down the road, and he was stabbed after he jumped over a bank.
According to witnesses, Lewis came back to the truck and said he had chopped off either Tripp's hand or arm. Both Lewis and Armendariz reportedly said Tripp needed to be "finished off" because he could identify them.