Judge Kaleb Cockrum has dismissed the special-circumstance charge of torture against murder suspect Bronson Moon Lewis Jr., but denied a defense motion to toss out counts of murder, mayhem, conspiracy and weapons violations.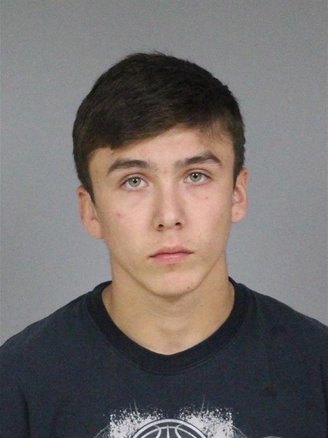 At a hearing this morning, Cockrum also granted defense attorney Russ Clanton's motion to unseal a search warrant in the case. The warrant pertains to calls the 18-year-old Lewis placed or received while in Humboldt County Correctional Facility, where he has been for six months. Deputy District Attorney Trent Timm has been monitoring the calls and gathering information, including admissions Lewis reportedly made during the conversations.
Timm said Lewis now knows his phone calls are being monitored, which "changes the landscape" of the case and makes the investigation much more difficult.
Cockrum pointed out, however, that all inmates are advised their calls will be recorded.
Lewis is charged with murdering Hoopa resident Julian "Jules" Tripp in August 2020 during an altercation on Highway 96 between Hoopa and Weitchpec. According to testimony in the preliminary hearing, Lewis first attacked Tripp with a knife, severing his hand. As the wounded Tripp lay down a roadside bank bleeding, Lewis and his companions drove to Hoopa and got an assault rifle, which Lewis allegedly used to finish Tripp off.
Prosecutor Timm argued Tripp was tortured. He was left alone in the woods, bleeding out "and not knowing if he was going to live or die," Timm said.
But Cockrum, in making his ruling, said there was no direct evidence of intent to commit torture, meaning an intent to cause "extreme pain and suffering." Lewis's apparent intent, the judge said, was to kill.
Cockrum refused to dismiss a charge of conspiracy to commit a crime, in this case the alleged conspiracy between Lewis and 19-year-old Daniel Armendariz, who also is charged with murder.
Evidence from the preliminary hearing shows Lewis and Armendariz "worked in tandem," Cockrum said.
He pointed out that both men got out of Lewis's truck and banged on the sides of Tripp's vehicle (he was asleep in his camper at the time.) Lewis and Armendariz were both involved in a physical altercation with Tripp, and Armendariz allegedly handed Lewis the knife he used to stab Tripp and cut off his hand. It was reportedly Armendariz who suggested throwing the knife away.
When Lewis went to his cousin's house in Hoopa to get the rifle, Armendariz accompanied him into the residence and came out with him. Once they drove back to the area where Tripp lay, they walked to the spot together. After one or two shots were fired, both returned to Lewis's truck "looking shaken."
With the special-circumstance charge of torture dismissed, Lewis is no longer facing the prospect of either the death penalty or life in prison without possibility of parole. But if convicted of murder and the special allegation of personally and intentionally discharging a firearm, he could be sentenced to two life terms.
Lewis's jury trial is scheduled to begin April 19. But the timing could get complicated. Timm hopes to try Lewis and Armendariz together, and Armendariz has not even had his preliminary hearing.
Lewis was arrested on Aug. 26 and Armendariz on Nov.17.
Lewis appeared today from the videoconference room at the jail.
###