Monday, April 22, 2013's Lowdown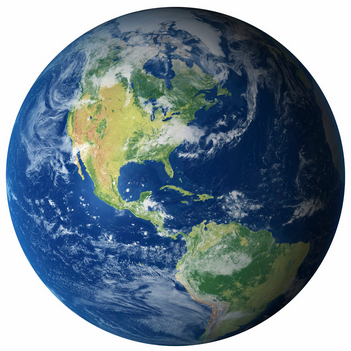 Wait, so this is Earth Day?
While most Earth Day event planners jump the gun to encourage maximum weekender participation, Fortuna's Eel River Brewery chose to exhibit patience and wait 'til Monday, which is actually Earth Day. (Sounds crazy, I know. Look it up.)
ERB — which prides itself on being the nation's first certified craft brewery — hosts an Earth Day Festival in their beer garden featuring music by the Compost Mountain Boys, a bike show courtesy of Henderson Center Bicycle, eco-savvy business booths and obligatory, groovy tie dye shirt making materials.
Also, beer.
-AG
What else could you spend your Earth Day doin'? Your Lowdown has you covered.
The Lowdown Fun Committee
Larry Likes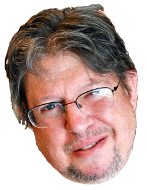 Events
Earth Day Festival
Eel River Brewery / 3-7 p.m.
Music by Compost Mountain Boys, tie dye table, Henderson Center Bicycle's first ever Earth Day Bike Show, and many interactive booths from local earth friendly businesses and groups. Oh, and beer.
725-2739 / Web site / View Comments
Switch
Van Duzer Theater / 7 p.m. / Free
Dr. Scott Tinker travels the world, exploring leading energy sites, from coal to solar, oil to biofuels, most of them highly restricted and never before seen on film.
826-3928 / Web site / View Comments
Movie Showtimes
Broadway Cinema
42: 11:50, 2:50, 5:50, 8:50
EVIL DEAD: 11:55, 2:20, 4:45, 7:10, 9:30
GI JOE RETALIATION 2D: 4:00, 9:10
GI JOE RETALIATION 3D: 12:05, 5:10
JURASSIC PARK 3D: 12:00, 3:00, 6:00, 9:00
OBLIVION: 12:15, 2:15, 3:15, 5:15, 6:15, 8:15, 9:15
OLYMPUS HAS FALLEN: 12:50, 3:40, 6:30, 9:20
OZ THE GREAT AND POWERFUL 2D: 2:00, 5:05, 8:05
PLACE BEYOND THE PINES: 2:05, 5:25, 8:40
SCARY MOVIE 5: 12:20, 2:35, 4:55, 7:15, 9:35
THE CROODS 2D: 1:25, 6:40
THE CROODS 3D: 2:40, 7:50
THE HOST: 2:30, 5:30, 8:30
Garberville Theater
OZ THE GREAT AND POWERFUL 2D: 7:30
Mill Creek Cinema
42: 3:05, 6:05, 9:05
EVIL DEAD: 4:40, 7:05, 9:30
GI JOE RETALIATION 2D: 5:45
GI JOE RETALIATION 3D: 4:10, 9:20
JURASSIC PARK 3D: 3:00, 6:00, 8:55
OBLIVION: 2:50, 5:50, 8:50
OZ THE GREAT AND POWERFUL 2D: 6:20
SCARY MOVIE 5: 4:55, 7:20, 9:40
THE CROODS 2D: 3:15, 8:20
THE CROODS 3D: 6:50
THE HOST: 3:30, 9:15
Minor Theatre
42: 3:10, 6:05, 9:00
OBLIVION: 3:25, 6:20, 9:15
PLACE BEYOND THE PINES: 5:25, 8:30