Lowdown: Win Four Northern Nights Music Festival Tickets HERE (WINNER DECLARED)
WINNER UPDATE 3:18 p.m.: After much deliberation on who deserved to win these tickets the most, your Lost Coast Outpost has determined a winner. First, we would like to applaud the runners-up (who win nothing).
Alana Mcconell made us guffaw, but we ultimately could not award her laziness:
I would like to win
Insert seven syllables
Then the five go here
Chris Waters submitted a crowd pleasing entry, but ultimately we could not award a revenge-motivated poem:
Weekend off the hill
For those tickets I would kill
That guy Shane Miller
Rob Christensen flattered us by asking us out on a date:
Music to my ears
A chance to win my dear boy
Andrew Goff my date?
And Corin Balkovek scored points by being honest about her lack of desire to actually attend:
Oooo, haiku contest!
I should …(looks at the lineup)
Oh, um, … nevermind.
But in the end we wanted to make sure the tickets went to someone that did in fact want to go to the thing. Then we noticed that three separate Egginks had submitted sincere sentiments. Since there was some debate over whether Anthony Eggink's entry correctly followed the format — he tacitly asserts that "fuego" is three syllables. We disagree — we are awarding the tickets to Andy Eggink for this entry:
Hot, hips, gyrating
Ancient redwood canopy
Music at its best
Congrats Andy and the rest of the Eggink clan. We are gonna try and get a hold of you on Facebook so we can meet up and hand you your $560-valued winnings. Thanks for playing, y'all. And thanks for being down with the Lowdown. -AG
# # # # #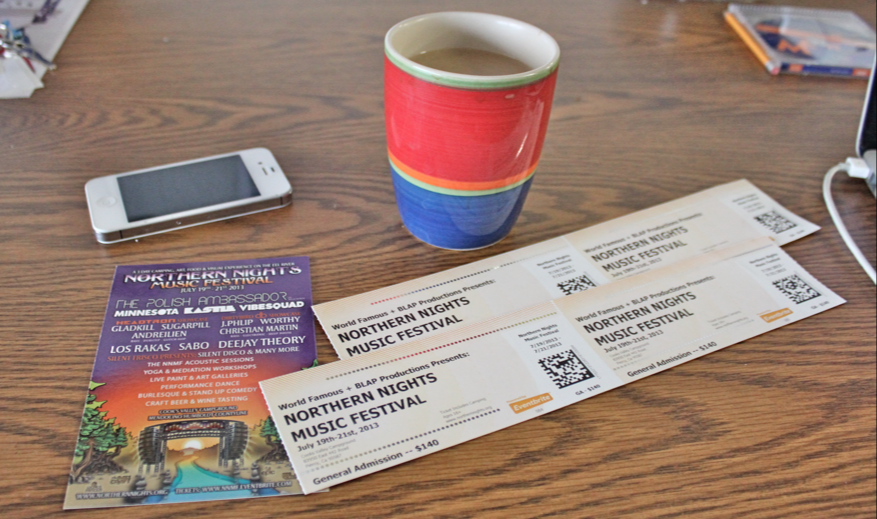 So if you have ears and/or eyeballs that have functioned in Humboldt County anytime in the last couple of months, you're aware of the Northern Nights Music Festival goin' on this weekend at Cooks Valley Campground. They're promoting this thing heavy. You'd think a three-day sun-soaked dance party in our beautiful natural surroundings would sell itself, but whatever.
The point is this: Your LoCO Lowdown has four freakin' expensive tickets (see above) to give away and since the event is this weekend we're not going to make you work too hard to get them. We're phoning this giveaway in, baby!
Here's what we're gonna do. All you have to do is write a haiku about why you believe the Northern Nights Fest will be awesome/why you have to go and post it to our Facebook page. Will this be fun? Who cares!? You're (potentially) getting free stuff! Don't get whiny.
We're giving you 'til 3 p.m. to play poet. Then a team of expert people who happen to be in the room with us when that time comes will decide who is the best wordsmith.
Then we give you tickets. Cool? Great. Here's the link to the post where your masterpiece should be submitted. Oh, and here's lineup of artists performing if that helps entice you. Also, promo video below. Good luck, party people.
-Andrew Goff
The Path to Northern Nights from Northern Nights on Vimeo.
The Lowdown Fun Committee
Larry Likes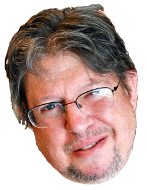 Events
Movie Showtimes
Broadway Cinema
DESPICABLE ME 2 2D: 11:55, 12:35, 3:15, 5:05, 5:50, 8:25
DESPICABLE ME 2 3D: 2:30, 7:40
GROWN UPS 2: 12:30, 1:50, 3:05, 4:30, 5:40, 7:05, 8:15, 9:40
LONE RANGER: 12:45, 2:00, 4:15, 5:25, 7:50, 8:50
MAN OF STEEL 2D: 2:55, 6:05
MONSTERS UNIVERSITY 2D: 12:10, 2:45, 5:30, 8:10
PACIFIC RIM 2D: 1:35, 3:00, 4:40, 6:00, 9:00
PACIFIC RIM 3D: 12:00, 7:45
THE HEAT: 12:50, 3:40, 6:30, 9:20
WHITE HOUSE DOWN: 12:05, 9:10
WORLD WAR Z 2D: 1:00, 3:50, 6:40, 9:30
Mill Creek Cinema
DESPICABLE ME 2 2D: 12:20, 12:40, 2:55, 3:15, 5:35, 5:50, 8:10
DESPICABLE ME 2 3D: 8:25
GROWN UPS 2: 12:55, 3:30, 6:10, 8:50
LONE RANGER: 1:50, 5:15, 8:40
MAN OF STEEL 2D: 1:35, 4:55, 8:20
PACIFIC RIM 2D: 3:00, 9:00
PACIFIC RIM 3D: 12:00, 6:00
THE HEAT: 12:50, 3:40, 6:25, 9:10
WORLD WAR Z 2D: 1:05, 3:50, 6:35, 9:20
Minor Theatre
DESPICABLE ME 2 2D: 3:30, 6:00, 8:30
GROWN UPS 2: 4:10, 6:40, 9:10
LONE RANGER: 4:55, 8:15