Wednesday, July 17, 2013's Chowdown
Here is a brief list of recent and future tour dates for punk legends Black Flag:
07/14/13 Los Angeles, CA @ Vex Arts
07/15/13 San Diego, CA @ SOMA
07/17/13 Redway, CA @ Mateel Community Center
07/18/13 Portland, OR @ Hawthorne Theater
07/19/13 Seattle, WA @ El Corazon
07/20/13 Vancouver @ Chinese Cultural Centre
07/22/13 Sacramento, CA @ Ace of Spades
07/23/13 Oakland, CA @ Oakland Metro Operahouse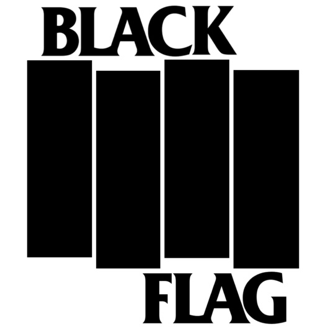 Notice any sore (but beautiful) thumbs on that list? Good on you, SoHum. You scored.
To be clear, the Black Flag lineup that will take the Mateel stage on Wednesday night is not the most famous revered, Henry Rollins-includin' version of the group that broke ground for the genre in the early '80s. The only member that remains with the group from that storm in guitarist Greg Ginn. The current front man of the group is Ron Reyes, who was actually the lead singer that directly preceded Rollins in the Black Flag lineage. So, keep that in mind if your some sort of band purist. Many are.
But if you'd like a taste of what the current crew is capable of, check out the promo clip for their latest single "The Chase" above.
Also Wednesday, the Humboldt Folklife Festival rolls on with its annual Country Night which is headlined by a rare performance by Huckleberry Flint, who are unequivocally awesome for reasons we're just not even going to go into here. At last check, there are still tickets available. Find out for yourself.
-Andrew Goff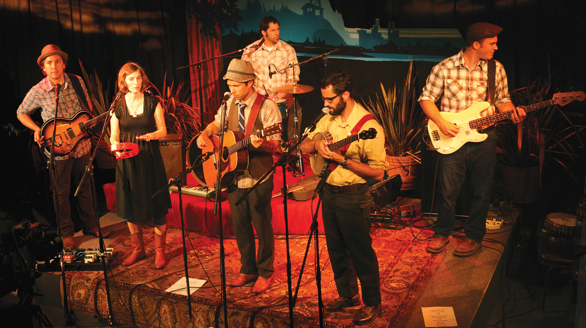 Events
Fortuna Rodeo Week
Fortuna / noon
The carnival opens in Rohner Park and remains for the remainder of the week. Plus, more child occupying games and Junior Rodeo.
Web site /
Black Flag
Mateel Community Center / 7 p.m.-midnight / $35 / $30 Adv.
Latest incarnation of the legendary punk band drops by SoHum. Special guests Good For You and Piggy. New Orleans psychedelic punk masters PonyKiller opens.
923-3368 / Web site /
Futurebirds
Humboldt Brews / 9:30 p.m. / $10 / 21+
Boasting a beguiling blend of warmly catchy tunes, stirringly evocative lyrics, distinctive sonic textures and unexpected melodic twists.
826-2739 / Web site /
Restaurants
Eureka
Arcata
Eel River Valley
McKinleyville
SoHum
---
Movie Showtimes
Broadway Cinema
DESPICABLE ME 2 2D: 11:55, 12:35, 2:30, 3:15, 5:05, 5:50, 7:40, 8:25
GROWN UPS 2: 12:30, 1:50, 3:05, 4:30, 5:40, 7:05, 8:15, 9:40
LONE RANGER: 12:45, 2:00, 4:15, 5:25, 7:50, 8:50
MONSTERS UNIVERSITY 2D: 12:10, 2:45, 5:30, 8:10
PACIFIC RIM 2D: 1:35, 3:00, 4:40, 6:00, 9:00
PACIFIC RIM 3D: 12:00, 7:45
THE HEAT: 12:50, 3:40, 6:30, 9:20
TURBO 2D: 12:20, 5:30
TURBO 3D: 2:50, 8:00
WORLD WAR Z 2D: 1:00, 3:50, 6:40, 9:30
Mill Creek Cinema
DESPICABLE ME 2 2D: 12:20, 2:55, 5:35, 8:10
GROWN UPS 2: 12:55, 3:30, 6:10, 8:50
LONE RANGER: 1:50, 5:15, 8:40
MAN OF STEEL 2D: 1:35, 4:55, 8:20
PACIFIC RIM 2D: 3:00, 9:00
PACIFIC RIM 3D: 12:00, 6:00
THE HEAT: 12:50, 3:40, 6:25, 9:10
TURBO 2D: 12:45, 5:50
TURBO 3D: 3:20, 8:20
WORLD WAR Z 2D: 1:05, 3:50, 6:35, 9:20
Minor Theatre
DESPICABLE ME 2 2D: 3:30, 6:00, 8:30
GROWN UPS 2: 4:10, 6:40, 9:10
LONE RANGER: 4:55, 8:15