Humboldt is Awesome, Dummy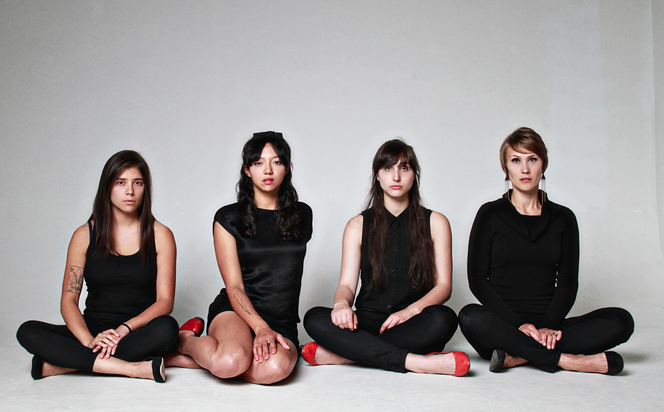 Are you kidding?
You know that friend that pines for city life 'cuz there's nothing to do in Humboldt? Call that jerk and tell 'em that the two of you are going to the Palm Lounge Sunday night. What's the occasion? Well last month the Seattle Weekly — in the same breath it was praising Macklemore — named surf-noir band La Luz as one of "Seattle's Most Outstanding Musical Artists of the Year!" Why should you care? Because that very band is playing in the ol' Eureka Inn bar … for free.
We are spoiled.
And while the don't have the big market alt weekly stamp of approval, local synthy garage rock band Companion Animal, who'll share the stage, also reeks of rad.
So.
Take your negative friend out on ze town, have a great time, then at the end of the night smack 'em in the back of the head and remind them the glass is half full.
Humboldt is awesome enough, people. More Sunday night options in your Lowdown below.
-Andrew Goff
The Lowdown Fun Committee
Andy Approves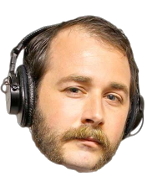 Events
Movie Showtimes
Broadway Cinema
12 YEARS A SLAVE: 8:40
AUGUST: OSAGE COUNTY: 12:10, 3:05, 6:00, 8:55
CAPTAIN PHILLIPS: 12:00, 5:40
DALLAS BUYERS CLUB: 3:00
DEVIL S DUE: 12:20, 2:35, 4:55, 7:20, 9:40
FROZEN 2D: 12:40, 6:15
GRAVITY 3D: 3:25, 9:15
HER: 12:25, 3:20, 6:10, 9:05
HOBBIT: THE DESOLATION OF SMAUG 2D: 11:55
HOBBIT: THE DESOLATION OF SMAUG 3D: 5:45
JACK RYAN: SHADOW RECRUIT: 1:10, 3:50, 6:30, 9:10
LEGEND OF HERCULES 2D: 4:20, 9:25
LEGEND OF HERCULES 3D: 1:45, 6:55
LONE SURVIVOR: 12:15, 3:10, 6:05, 9:00
NUT JOB 2D: 2:05, 4:20, 6:35
NUT JOB 3D: 11:50, 8:45
PARANORMAL ACTIVITY: THE MARKED ONES: 3:35, 9:30
RIDE ALONG: 1:55, 4:25, 6:55, 9:25
SAVING MR BANKS: 3:15, 8:50
WOLF OF WALL STREET: 11:50, 5:45
Mill Creek Cinema
ANCHORMAN 2: THE LEGEND CONTINUES: 12:05, 2:55, 9:25
DEVIL S DUE: 12:10, 2:30, 4:50, 7:10, 9:30
FROZEN 2D: 12:35, 3:15
GRAVITY 3D: 3:20, 9:00
HOBBIT: THE DESOLATION OF SMAUG 2D: 11:55
HOBBIT: THE DESOLATION OF SMAUG 3D: 5:35
JACK RYAN: SHADOW RECRUIT: 1:25, 4:00, 6:35, 9:10
LONE SURVIVOR: 12:20, 3:10, 6:05, 8:55
NUT JOB 2D: 1:10, 3:30, 5:50
NUT JOB 3D: 8:00
RIDE ALONG: 1:45, 4:15, 6:45, 9:15
SAVING MR BANKS: 5:55, 8:45
WOLF OF WALL STREET: 5:40
Minor Theatre
INSIDE LLEWYN DAVIS: 1:25, 4:00, 6:35, 9:10
JACK RYAN: SHADOW RECRUIT: 12:50, 3:25, 6:00, 8:40
NEBRASKA: 1:00, 3:40, 6:20, 9:00