Thursday, Feb. 1, 2018's Chowdown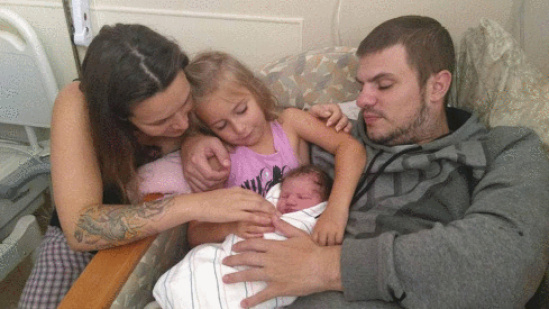 Friends and family of Ciarra Tavares and Mike Grisback are rallying to help the couple's infant Mia who was diagnosed with a congenital heart defect. Thursday the community has the opportunity to purchase a drive-thru dinner with funds going to help pay the family's medical bills and travel expenses.
Read more about fundraising efforts for "Mia the Heart Warrior" here, or peruse the rest of your Thursday Lowdown below.
Events
Restaurants
Eureka
Arcata
Eel River Valley
McKinleyville
Blue Lake
---
Movie Showtimes
Broadway Cinema
12 STRONG: 12:20, 3:20, 6:20, 9:20
DEN OF THIEVES: 11:50, 2:55, 6:00, 9:05
GREATEST SHOWMAN, THE: 12:50, 3:30, 6:05, 8:35
HOSTILES: 11:40, 2:45, 5:45, 8:45
INSIDIOUS: THE LAST KEY: 1:55, 4:30, 9:35
JUMANJI: WELCOME TO THE JUNGLE 2D: 11:50, 6:00, 9:10
JUMANJI: WELCOME TO THE JUNGLE 3D: 3:15
MAZE RUNNER: THE DEATH CURE: 12:00, 3:05, 6:10, 9:15
PADDINGTON 2: 12:25, 3:00, 5:35, 8:10
PHANTOM THREAD: 11:40, 2:35, 5:40, 8:40
POST, THE: 12:40, 3:25, 6:15, 9:00
SHAPE OF WATER: 11:45, 2:40, 5:35, 8:30
STAR WARS: THE LAST JEDI 2D: 11:55, 2:40, 5:55, 8:50
WINCHESTER: THE HOUSE THAT GHOSTS BUILT: 7:00
Mill Creek Cinema
12 STRONG: 3:20, 6:20, 9:20
DEN OF THIEVES: 3:05, 6:10, 9:15
HOSTILES: 2:45, 5:45, 8:45
JUMANJI: WELCOME TO THE JUNGLE 2D: 3:00, 5:50, 9:10
MAZE RUNNER: THE DEATH CURE: 3:00, 6:05, 9:05
PADDINGTON 2: 3:10, 5:40, 8:10
POST, THE: 3:15, 6:00, 8:50
STAR WARS: THE LAST JEDI 2D: 5:55, 8:40
STAR WARS: THE LAST JEDI 3D: 2:40
Minor Theatre
PHANTOM THREAD: 2:00, 5:00, 8:00
THE POST: 1:30, 4:30, 7:30
THE SHAPE OF WATER: 2:30, 5:30, 8:30