Lowdown! for Wednesday, June 22
SPONSORED BY

---
WEDNESDAY LOWDOWN: All is Fair in Humboldt Again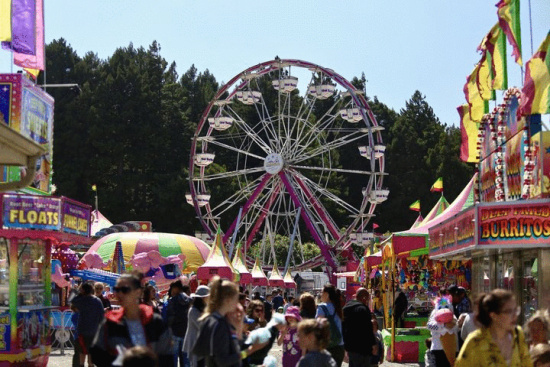 It would appear we're doing this, Humboldt! The theme of the 2022 Redwood Acres Fair is "Bringing Back the Fun," seemingly a reference to the past couple comparatively un-fun years when all fair activities were suspended due to the COVID-19 pandemic. Well, Humboldt as a whole has signaled their willingness to gather again so prepare for five days of rides, music, stock car races, wild animal exhibits and curly fries you should probably think long and hard about consuming before boarding the aforementioned rides. Someone has to mop that up.
Be aware that the Redwood Acres Fair boasts a packed schedule of performances on its numerous stages. If you'd like a preview, click here so you can best plan your good ol' 'Merican fair day.
Oh, one more thing… Admission to the fair is FREE on Wednesday for one and all. Do what you will with this information.
---
Top Events!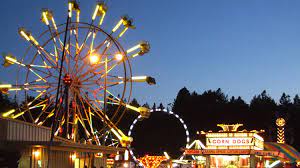 Redwood Acres Fair
Redwood Acres Fairgrounds / noon-11:59 p.m. / $15 / $10 kids/seniors
Come join us for this years Redwood Acres Fair "Bringing Back the Fun." There will be a circus with acrobats and motorcycle tricks, a wild animal exhibit, ventriloquist, strolling comedians, live music, truck pulls, stock car races, kite flyers, axe throwing, dunk tank, food vendors and more!
445-3037 / jamie@redwoodacres.com / Web site /
All Events!
Movie Showtimes
Broadway Cinema
A PRIVATE MOVIE SCREENING: 12:00, 3:45, 7:30
DOCTOR STRANGE IN THE MULTIVERSE 2D: 11:30, 2:30, 5:30, 8:40
JURASSIC WORLD DOMINION 2D: 11:20, 12:40, 1:20, 3:20, 4:00, 4:40, 6:00, 6:40, 7:20, 8:00, 9:00
JURASSIC WORLD DOMINION 3D: 2:40, 9:20
LIGHTYEAR: 11:10, 12:20, 1:00, 1:40, 2:20, 3:00, 3:40, 4:20, 5:00, 5:40, 6:20, 7:00, 8:20, 9:40, 11:40
THE BOB'S BURGERS MOVIE: 12:00
TOP GUN: MAVERICK: 11:00, 12:10, 2:10, 3:30, 5:20, 6:30, 7:40, 8:30
Mill Creek Cinema
JURASSIC WORLD DOMINION 2D: 11:40, 12:40, 4:00, 5:30, 6:40, 7:20, 8:00, 8:40
JURASSIC WORLD DOMINION 3D: 3:00
LIGHTYEAR: 12:00, 1:00, 1:40, 2:40, 3:40, 4:20, 5:20, 6:20, 7:00
THE BOB'S BURGERS MOVIE: 11:30, 2:50
TOP GUN: MAVERICK: 12:10, 1:20, 3:20, 4:30, 6:30, 7:40, 8:50